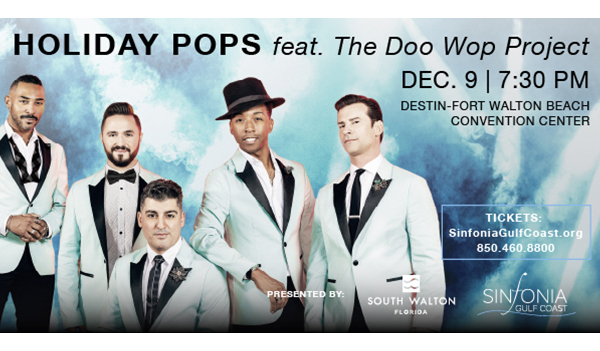 By Lori Leath Smith
Are you looking for ways to help our community? As always during the holiday season, there is an ongoing need for giving. Many children don't have enough food to eat over a weekend, much less over Thanksgiving, and have to return to school hungry. Some don't even have beds. Many homeless veterans go without a warm meal all year long. Okaloosa County has a food insecurity rate of 13.6 percent among children younger than 18. In Walton County, it is 14.1 percent (source: Feeding America). There are families in our area who are struggling to get by. They can be blessed by an extra boost this holiday season. Fortunately, we live in a compassionate community that pulls together for its own. We have some amazing organizations ready to give this Thanksgiving and you can help them help others.
During the Thanksgiving and Christmas holidays, Sharing & Caring of Niceville, an all-volunteer agency, partners with area churches and civic organizations to provide meals and gifts for families, specifically coordinating community efforts to meet emergency needs of individuals and families in the Niceville-Valparaiso-Choctaw Beach area. Normal hours are Monday-Thursday 9 a.m.-2 p.m. and Friday 9 a.m.-noon. Donations needed include non-perishable food, toiletries, diapers, laundry and dish soap. Monetary donations are used to purchase perishable food such as milk and eggs. You can also donate holiday toys, holiday foods or adopt a family from the Angel Tree. To volunteer or for more information, contact them at (850) 678-8459, info@sharing-n-caring.org or visit www.sharing-n-caring.org/. Sign-up for Thanksgiving is usually around mid-November and Christmas by the second week of December.
Have you ever had to sleep without a bed? Put some sparkle into a child's holiday this year. A Bed 4 Me invites you to help provide beds for children in Okaloosa and Walton counties this season. Five dollars buys a pillow; $50 buys bedding; $125 buys a bed and $250 sponsors a full bed kit and helps with operational expenses. A Bed 4 Me has provided beds to 2,000 children in our community since 2016, but is always in need of our support. To help, visit abed4me.org where you can donate in any amount.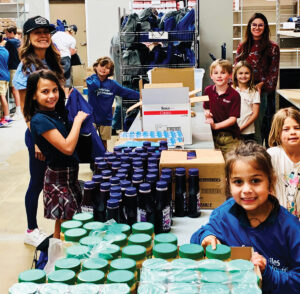 Food For Thought (FFT) provides five year-round programs to bridge the meal gap in the lives of the food-insecure children they serve, but it's especially needed during the holidays. Last year, our communities gave more than $20,000 to support FFT holiday services! FFT served more than 3,200 children, distributed more than 33,000 food items and was supported by 250 volunteer hours just for Thanksgiving alone. Families supported by Food for Thought programs across Walton and Okaloosa counties will be provided food to prepare a traditional Thanksgiving meal along with food to support their students' needs while they are out of school for a week, which is about 10 meals they will miss. To enroll, email support@fftfl.org. To volunteer or donate, please visit www.fftfl.org. You can also sponsor a family at Thanksgiving.
You can help Sharing and Caring provide holiday meals to local families by donating non-perishable goods to Crosspoint's Niceville or Bluewater Bay campuses. Bring any of the following items to either church's worship venues from Sunday, Oct. 24 – Sunday, Nov. 6: stuffing, cranberry sauce, canned sweet potatoes, canned corn, canned green beans, dry Jell-o or pudding, canned pumpkin, instant mashed potatoes, evaporated milk, boxed pie crust, rice or canned fruit. Please include a hand-written note of encouragement and blessing written directly onto the cans or boxes with marker. You can learn about all of Crosspoint's holiday outreach partnerships for all five campuses by visiting crosspoint.church/missions.
Destiny Worship Center Freeport is providing Thanksgiving meals for families in need in Freeport. You can help by picking up a Thanksgiving bag from Oct. 22 (Saturday) – Nov. 19 (Saturday). Purchase and fill the bag with the list of items on the bag and drop off at the Destiny Campus NO LATER THAN Nov. 13. Thanksgiving bag assembly day is Tuesday, Nov. 15, 9 a.m. in the sanctuary. Consider joining on Saturday, Nov. 19 to deliver to families in our area. Please sign up in the foyer.
The Church on Bayshore is offering a community-wide Thanksgiving Day meal from 11 a.m. – 2 p.m. If you're homebound, meals are available for delivery. You simply need to RSVP for the meal to receive a delivered meal or to volunteer. Email the ministry coordinator at charlotte@churchonbayshore.org or call the church office at (850) 678-4621. By doing this for the community, Church on Bayshore is keeping with its vision to see people "Believe in Jesus, Belong to God's Family, and Become who God created them to be." Visit www.churchonbayshore.org for more information.
Caring and Sharing of South Walton will provide holiday food items to local families from Nov. 14-16, the week before Thanksgiving. Families are asked to pre-register by filling out an eligibility form to qualify them for assistance. They must live in Walton County. Families will receive items for a traditional holiday meal and Caring and Sharing's regular pantry food items. Caring and Sharing is expecting close to 500 families to pick up meals. It is looking for volunteers to help pack Thanksgiving bags and to hand out food the week of pickup. If you're interested in donating or volunteering, contact them at (850) 267-2866 or email carly@caringandsharingsowal.org for more information.