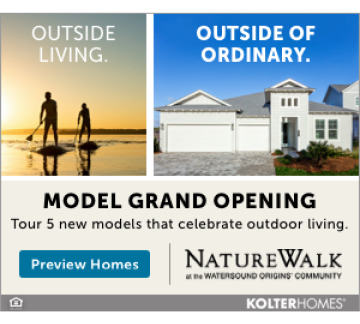 White-Wilson Medical Center is home to more than 20 specialties of medicine along with walk-in immediate care. All four of its clinics remain open and poised to continue providing a full range of health services to the community.
"For those who are in need of health care, we are here," said White-Wilson Medical Center Chief Executive Officer Alan Gieseman. "We have established protocols to serve patients who have questions or are seeking evaluation for possible COVID-19 exposure, but we are also working to ensure that we are fully equipped to serve all patients seeking routine and sick care."
White-Wilson has established a call line for individuals who are experiencing symptoms and have travelled internationally or been in contact with someone who has traveled internationally and individuals who are experiencing symptoms and have been in contact with someone diagnosed with COVID-19. Those individuals are encouraged to stay home and to call 850-314-6300 to be evaluated over the phone and provided with guidance on next steps. The goal of this process is to continue to serve patients while limiting the threat of potential exposure to patients, staff and the community.
For those seeking other health services: "We are making every effort to ensure that our facilities are safe for all patients to receive care and to see their doctor," continued Gieseman. "While coronavirus is at the top of everyone's mind, it does not mean that we can overlook those who need routine or managed care or those who become sick or injured. We have the staff, the supplies and the commitment to continue to care for those who enter our doors."
The center is maintaining regular business hours and offers extended and weekend hours at its Fort Walton Beach, Navarre and Niceville clinics. Gieseman assures that they are taking extra preventive steps to keep their facilities safe and exploring ways that they can best meet their patients' need for care.
White-Wilson Medical Center cares for patients in Destin, Fort Walton Beach, Navarre and Niceville. The clinics offer primary and specialty care for patients of all ages.