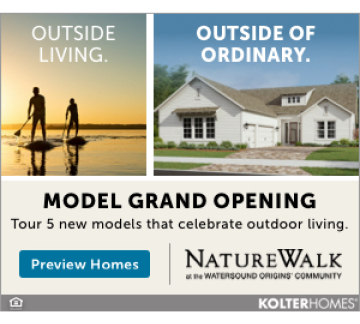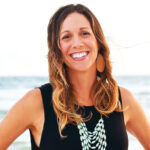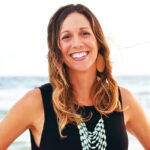 By Stephenie Craig, Journey Bravely
2020 is over and yet you might continue to face many of the same challenges as you enter the new year. It can be easy to feel resentfully stuck in survival mode and to view yourself as a victim of the pandemic and other major stressors of 2020. Isolation, financial challenges, racism, political change, value debates on social media, and missing the way things used to be. It's all a lot to carry and work through as you hope for recovery and continue to walk in the mess.
Resolutions may feel trite and impossible this year as we limp along and try to hold it together. Honestly acknowledging our personal and collective discomfort and suffering is a healthy practice. However, getting stuck in bitterness and hopelessness only feeds the negative energy we are all hoping to escape.
What if instead of writing resolutions, you were to ask yourself what you want your story to be at the end of 2021?
While there are many circumstances in life that are often out of your control, you are in control of your behavior and choices. You get to decide how you'll treat others, how you'll talk to yourself, how you'll live out your faith, how you'll engage with your values, how you'll take healthy risks, how you'll respond to challenges, and how you'll step into personal growth. These personal practices will largely shape your story this year.
What if instead of carrying the weight of victimhood from 2020, you were to step into the practice of writing all of the parts of your story that are within your power?
5 Ways to Move from Victim to Writer of Your 2021 Story:

Acknowledge struggle while looking for redemption. Honestly admit to yourself when you're experiencing grief and hardship. Feel the feelings associated with the difficulty. Watch for short- and long-term ways you see suffering in your life creates opportunity for growth, connection and comforting others.
Create a mental or written list of 3-5 big ideas within your control you want to be true of your story at the end of 2021. Examples: I want to have been a loving, connected parent, friend, partner. I want to have given generously from what I earned. I want to have expressed a grateful attitude regularly. I want to have faced challenges and pain with grace and dignity. I want to have spent time on things that matter most to me. I want to have said encouraging things to myself and others most of the time. I want to see progress in this specific business skill. I want to have engaged a spirit of adventure.
Create a more detailed story for each of your 3-5 big ideas. Big idea: I want to have lived generously. Detailed story about living generously: I want to look back over 12 months and see that I intentionally set aside money, time and other resources as a monthly practice rather than spending all of my resources on myself. I want to see that I used those resources to give to people and causes I value. Some of the people and causes I value are my church, Caring & Sharing of South Walton and Compassion International.
Take steps to make your story real. If I'm going to look back and see that I gave generously this year, I'm going to: set up auto-giving for my top 3 valued organizations, set up a specific auto-transfer savings account designated for generous giving, set up regular monthly volunteer hours.
Read and edit your story as you go. Check in monthly on your story and determine if you're living into the story you want to be true at the end of the year. Be gracious with yourself, determine where you're struggling, and make edits when needed. For example: I planned to auto-give to 3 organizations but I had a financial change. I'm going to reduce my amounts to all 3 or I'm going to choose one organization instead.
The healthy way to engage your 2021 story is to face the circumstances outside your control with acceptance and focus on writing what you can control with hope and determination. As you move from victim to writer of your 2021 story, remember that Journey Bravely has coaching sessions available to help move your story forward. Connect with us at journeybravely.com.