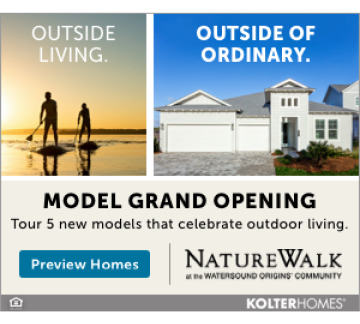 By Victoria Ostrosky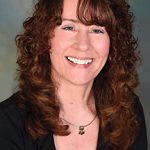 Eric was in an important meeting. He kept stealing glances at his cell phone, showing he'd missed three calls from his property management company. That didn't bode well. As soon as he was able, he stepped out of the conference room and called them back.
Nope. It wasn't good news. That very morning his property manager had stopped at his rental condo to make sure everything was ready for the next renter due to arrive on the weekend, and discovered the unit three inches deep in water. The cause of the leak was a faulty shut off valve under the kitchen sink. To say it ruined Eric's day was putting it mildly.
He called his insurance agent, filed a claim, then prepared for the fallout. His renters were contacted, their deposit returned, and when he saw how awful his once nicely furnished condo looked, he almost cried.
The disaster restoration company vacuumed up the water, then set up heavy-duty fans and a dehumidifier to dry everything out. Next came the tear out and renovation. The total cost? Close to $60,000 dollars. Now he had a water claim on his record.
This, unfortunately, occurs too often in Florida. Water heaters, ice makers, toilets, washing machine hoses, leak. Did you know water claims are the second highest percentage of claims in the state? It's true. And many times, these scenarios can be avoided.
Here's an excerpt from Insurance Journal, March 2, 2016, written by Amy O'Connor,
"The frequency of water loss claims has increased by 46% since 2010, equaling an average annual increase in frequency of 8.3% each year. The severity of water claims has increased 28% since 2010, representing an annual increase of 5.4%."
Carriers are now getting on board with some amazing discounts available for homeowners who are willing to spend a little money to avoid a possible water claim, with leak detection systems.
Leak detection systems are designed to detect unusual water flow in your home. Some systems attach directly to your water meter or main pipe. Their purpose is to monitor your water flow where you can receive instant alerts to your phone. Some also give you the ability to shut off your water from your smartphone app. Still others will automatically shut it off for you.
It all depends on what your setup is, and how much money you're prepared to spend.
Water leak detection systems are not just for the homeowner, they're also available for commercial applications, condos and townhomes.
Since coverages under policies for water incidents vary significantly from one carrier to another, you should examine and understand your policy language including conditions and exclusions. Typically 'sudden and accidental incidents like a burst pipe or failed water shut off valves are covered. For older homes, water damage may be limited or even excluded, with a $10,000 buyback of 'limited water damage' coverage possibly available.
Of course, there are other discounts homeowners can take advantage of. Centrally monitored burglar and fire alarm systems, sprinkler systems with waterflow, permanently installed generators, surveillance cameras, and lightning suppression systems are just a few. Keep in mind, not all carriers offer the same discounts.
When Eric told his colleagues about his water woes, Jack, his immediate supervisor, said he should check into a water leak detection system. "Just last month," Jack said, "I got an alert on my phone about a possible leak in my home. That one alert saved me a ton of money and headaches. The $800 cost of installation was well worth it."
"What was it?" asked Eric.
"It was my water heater. It had started leaking, so I shut off the water before it became a problem. I was getting ready to replace it anyway since it was 15 years old, and I'm glad we caught it before there was any damage done."
"Yeah," replied Eric. "Getting a water leak detection system in place is my next goal. I never want to deal with a water problem again."
Insurance Zone, owned by Joe and Lea Capers, is a full service commercial and personal lines insurance agency serving Destin, Miramar Beach, Santa Rosa Beach (30A) and Inlet Beach. Visit their Video Library on www.ins-zone.com and watch several informative videos on 'Homeowners, Condo and Umbrella Liability', or call 850.424.6979. Victoria Ostrosky, author of this article is an Agent/CSR with IZ.