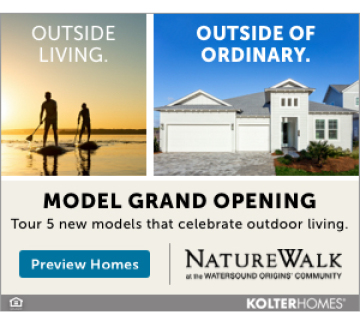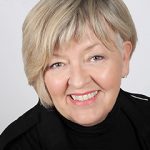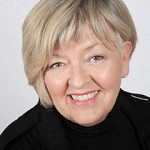 By Gail Pelto
This is a reminder article because the timing is good. A few years back, I wrote a three-part series in Destin Life on "why" real estate is a great investment vehicle. I called it the A.C.E.S Plus of Real Estate and here is what the acronym stands for and why A.C.E.S. is timely:
A=Appreciation. Normally real estate goes up in value, thus off-setting inflation.
C= Cash flow. We can rent a property out and have some extra cash flow every month, AND somebody else paying the bills.
E= Equity build-up. If you have a tenant paying you rent, not only are they giving you cash flow, but they're also paying down that mortgage – that's allowing you to own your investment property free and clear much faster and it never comes out of your own pocket.
S=Shelter your taxes. There are some great tax benefits from owning investment real estate that might offset other income you make.
The Plus=leverage. With real estate, if you buy a $300,000 condo or home, all you have to put down is between 5 and 25% of your total investment and you still own an asset worth $300,000 And you have the tenant paying off your mortgage and the government is giving you some terrific tax benefits.
Now is a really good time to revisit the ACES for a few reasons: One, it's a great time to pick up a short-term and/or a long-term investment property in our area. It's reported that 1000 people a day are moving to Florida and they've gotta live somewhere! Plus, we're getting more visitors during this health event, because many now can work from home and, better yet, from our beaches! And two, if you have equity built up in your home, with interest rates so low, doing a cash out refinance might be a great way to buy an investment property with little or no out-of-pocket monies. What a great way to start or add to your investment portfolio, right?! So, if you are thinking about investing, it's the perfect time to stop thinking and act now! Call me—I can help you navigate through the process. You can also find the complete A.C.E.S. Plus of real estate investing articles on the Destin Life website – go to mydestinlife.com and search A.C.E.S.
Full disclosure…although I'm a great real estate agent, I am not a CPA, attorney or tax advisor. So, please seek the advice from a person who is confident and licensed in those areas before making any investment decisions…and do that soon!
Gail Pelto is a full-time real estate agent with Keller Williams and a board member with both the Mattie Kelly Arts Foundation and The Rotary Club of Destin. If you have questions about real estate, call her at (850) 374-0454.