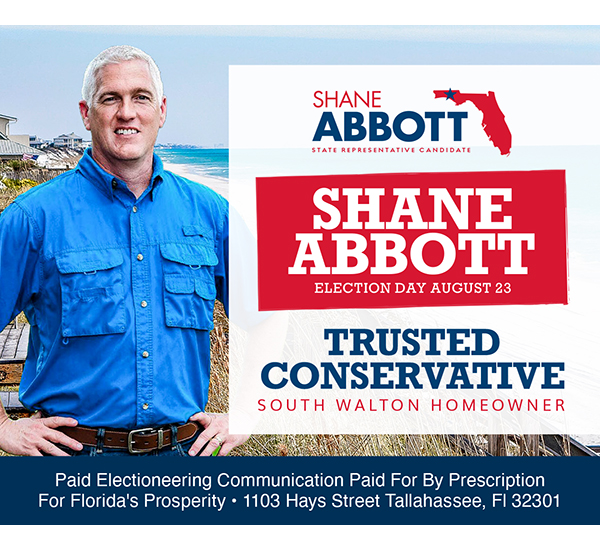 By Marta Rose-Thorpe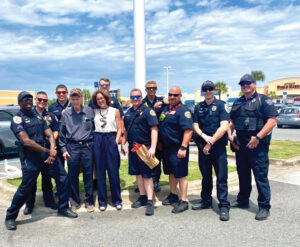 312 guests attended the April 20th quarterly Vets & First Responders Appreciation Lunch held at Texas Roadhouse in Panama City Beach, and of the dozen or so entrees for the Free HVAC Giveaway, Mr. John Rickard (aka Uncle John), a World War II veteran, was our winner. John joined the U.S. Navy when he was 17 and was an aircraft mechanic. He served for four years and afterwards, he and his wife Edith, who he was happily married to for 70 years, both worked for the U.S. Postal Service. When they retired in 1992, they – along with Edith's sister Verona and her husband Charles – took the trip of a lifetime all around the U.S. on Amtrack Railways. They were gone for over a month and had a wonderful adventure! In the last six hours of their trip, however, tragedy struck with what is now known as the largest Amtrack disaster in history.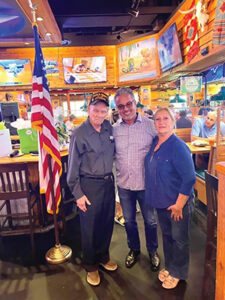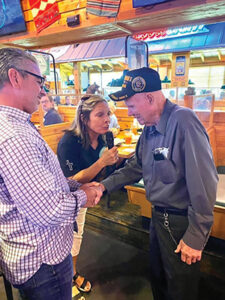 A tugboat captain took the wrong bayou and couldn't turn around. He knocked out the railroad bridge just minutes before their train crossed at around 2 a.m. Their train car, along with six other train cars, plunged into the alligator-infested swamp. Miraculously, by the grace of God, they were sitting by an emergency exit window and were able to escape with minor cuts and bruises. John and Charles were able to help several others out of the emergency window before escaping themselves. Forty-seven people lost their lives that night.
Four and a half years ago, Edith passed away, and John moved into an assisted living facility in Zephyrhills, FL. When Covid-19 hit, his assisted living facility went on lockdown (meaning he was unable to leave his 12 x 12 room). No visitors, and his food was brought to his room. He became ill, but was not allowed to see a doctor "unless it is an emergency," he was told. After becoming severely ill, he was finally transported to the hospital by ambulance, where he stayed in ICU for two weeks. John's niece, Lisa Helmes, decided she wouldn't let him go back to the assisted living facility. So, she brought him to Panama City Beach last July, where, after six weeks of IV antibiotics, he is "good as snuff" again. Today, John exercises daily and makes it a point to keep a positive mindset.
A Superior Air Conditioning Co. has the honor and privilege of helping this gentleman stay Cool as a Cucumber with a new HVAC unit! We love helping Veterans and First Responders in our community, and this is how we give back: appreciating all local vets and first responders with a delicious hot lunch catered by Texas Roadhouse and co-sponsored by Century 21 Blue Marlin and Herbafex; and giving away an HVAC unit each quarter to one deserving veteran or first responder. We love bringing the community together and we want to encourage everyone that they, too, can give back with whatever they have to give.
The community is invited to join us for the next Vets & First Responders Appreciation Lunch on Tuesday, July 13, 2021 from 11:30 a.m. to 1 p.m. at Faith Assembly Christian Church (a.k.a. The Rock & Roll Church), 306 South Geronimo Street, Miramar Beach, FL 32550. Veterans and First Responders: To register to win an HVAC unit, apply online at ASuperiorAC.com.