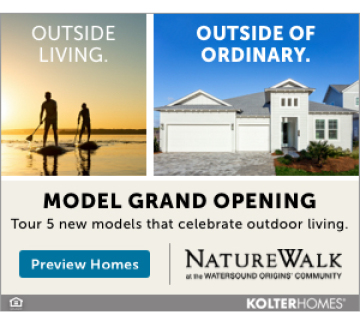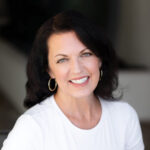 By Michelle Jannazo
You and your team see so many grants out there and it appears your organization is eligible. So, you think you're ready to hire a consultant and submit your application? You might consider the following reasons to hold off.
You have no money.
Despite many 'urban' myths, grants are not a quick fix to solve organizational problems — especially financial instability. Funders do not want to save failing organizations. They are seeking to fund successful, financially sound organizations with a proven track record and strong management. Funders choose organizations already making an impact in their community and, with their backing, will expand their reach. Granting entities are more like investors, not angels.
You're running out of time.
You found the perfect grant and it seems to be the perfect fit for your organization. The deadline is in a week or a few days. Chances are you should probably not hire a grant consultant. An experienced consultant will likely not take the job unless it is to edit a fully prepared application. However, don't be fooled into thinking a one-page application won't take time. The shorter the application, the more word choice matters, and the more editing required. A quality grant application takes time.
Securing grants is a lengthy process. It might even take multiple attempts to win an award. You, your staff, or a consultant will want to research the funder thoroughly, make contact, and have a full understanding of their most recent awards recipients. If a deadline is looming and you haven't started the application, you might be better off focusing your energy on unrestricted funding sources or better yet, on your overall strategy.
You're not sure you can comply with the requirements.
You must be able to do what you say you're going to do or you should not apply. If you don't have the staff, expertise, or resources to facilitate the grant award and complete the proposed program or project, it's advantageous to wait until you are better prepared. Of course, circumstances change. Funders understand this but it's up to you to communicate in a clear and timely manner. Usually, mutually agreeable concessions are made. That might mean the monetary award is decreased or reporting requirements are adjusted. Keep in mind misuse of grant funds from a U.S. government agency is considered a federal felony. Whatever you do, be honest. Future funding depends on establishing a credible relationship with the funder. Take the time and make sure you're "grant ready."
You think you can do it.
Understand your team's skills and know your consultant. Some consultants are skilled writers, but they do not write grant proposals. Some grant writers understand the world of philanthropy, grant seeking and nonprofits. Some consultants are subject matter experts that will work with your team to develop the strategy. Perhaps hiring a subject matter expert is a better choice. This will keep most of the proposal development in-house. There is not one set course of action to be successful with your grant programs.
You don't have enough staff.
Keep in mind the real work begins after the grant is awarded! This includes managing the proposed project and the awarded funds. Managing a grant award requires comprehensive project documentation — collecting data, reporting, and, in some cases, specified communications. Make sure you have the staff and systems in-place for managing your grant and include this in your sustainability plan. You want to get this right the first time and maintain a strong relationship with the funder. This is the key first step to perhaps establishing a long-term relationship with the funder.
Grants are an outstanding way for your organization to improve its services, to extend your reach, establish new or enhanced programs to benefit your customers. However, before applying for grants, it's important to reinforce and focus your strategic plan, programs, and relationships. When you know where your organization wants and needs to go, you will be ready to hire a grant writer, win that award and further your mission!
Michelle Jannazo is a partner and grant writer with Blue Door Consulting. Her experience in developing proposals for government, business, and nonprofit sectors, has helped secure funding for more than 70 organizations throughout the U.S.