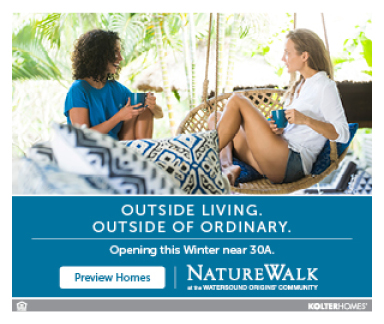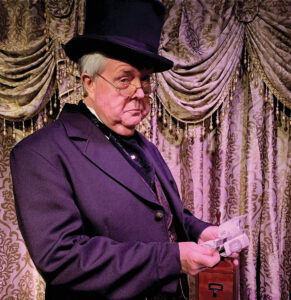 As part of its Professional Theatre Mainstage series, ECTC presents Charles Dickens' beloved classic tale, A Christmas Carol beginning Fri., Dec. 4 – Sun., Dec. 20. Performances are Friday, Saturday and Sunday at 7:30 p.m. with 2 p.m. Sunday matinees Dec. 6, 13 and 20.
In this thrilling adaptation by Patrick Barlow, five actors bring to life some of Dickens' most beloved characters. From Scrooge and Tiny Tim to Bob Cratchit and Mrs. Fezziwig, Barlow's A Christmas Carol uses simple props, fresh physicality and the power of imagination to convey this timeless story of redemption. Witness Ebenezer Scrooge's transformation from a stingy miser to a man who generously celebrates the spirit of the season all year long, in this highly theatrical adaptation.
Tickets are $32 per person for adults, $30 for seniors/military and $28 for students. Purchase online at www.emeraldcoasttheatre.org.
ECTC's Second Stage: Musical Revue will host two performances of Christmas Cabaret on the Boulevard Tues., Dec. 8 and 15 at 7:30 p.m. Mix, mingle, and enjoy live musical selections performed by talented performers from the cast of A Christmas Carol, ECTC Education's Musical Theatre Cabaret Class, and a very exciting addition — renowned pianist Tom LaDow.
Tom LaDow studied classical piano at Birmingham Southern College under the direction of concert pianist Sam Howard and later at Samford University under the direction of classical pianist W. W. Turkevich. A seasoned jazz pianist, he played regularly with all the great B'ham players among them many Alabama Jazz Hall-of-Famers including trumpeter Bo Berry and bassist Cleve Eaton of Count Basie fame. Currently he performs predominantly in the Atlanta area.
Tickets are $22 per person for adults; $20 for seniors/military; $18 students. Purchase online at www.emeraldcoasttheatre.org.
With COVID-19 safety protocols in place, all will be performed at 560 Grand Boulevard in Miramar Beach.
For more information, find ECTC on Facebook, call (850) 684-0323 or visit www.emeraldcoasttheatre.org.