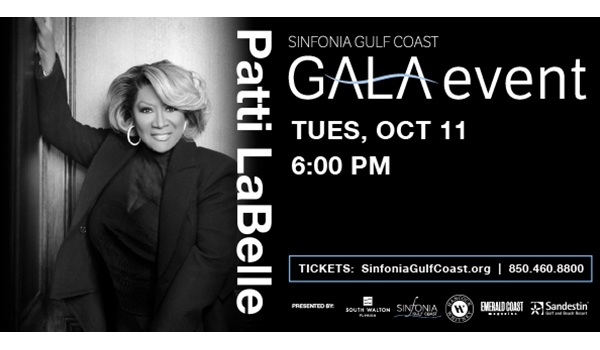 By Lauren Reho
Each year at the All Sports Association FCA Breakfast, The Taylor Haugen Foundation presents a trophy to an area athlete who best demonstrates a balance between academics, athleticism, leadership, community service and faith. The trophy winner receives a $1,000 scholarship, a $1,000 donation to the athletic department of his or her school and a bronze trophy with an eagle taking flight to symbolize Isaiah 40: 30-32.
The Foundation has been awarding trophies since 2009 to well-rounded student athletes in the area, and it is neat to see where the trophy winners are now in each of their journeys. In this series, we'll take a sneak peak at the past winners from 2009 to 2021 to see how they are doing now.
Mary Kate Myrick
2015 Trophy Winner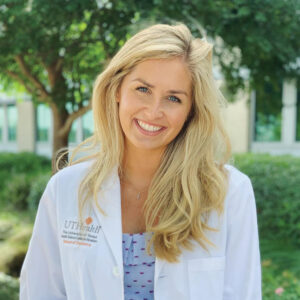 Mary Kate Myrick graduated from Freeport High School in 2015 and then graduated from Auburn University in 2019 with a degree in Biomedical Sciences. Currently, she is starting her fourth year of dental school at the University of Texas School of Dentistry at Houston and will be graduating in May of 2023 with her D.D.S. When she has free time from dental school, she loves to read, take walks, volunteer at a local dental clinic and her personal favorite– plan her wedding to her best friend, Chase Shelton! Her ultimate dream job is to become a pediatric dentist and a mom.
"Being awarded the Taylor Haugen Trophy still seems surreal to me," Myrick said. "It is one of my greatest honors to carry on T's legacy and to be a part of the Haugen family."
To her, T's motto, "Don't Quit. Never Give Up!" points her back to the truth that the Lord promises us that we will have trouble in this broken world but can take heart knowing that He has overcome. She says that she can persevere through trials because she knows the one who holds her future is so much greater than any circumstance she faces.
Her favorite Bible verse is James 1:2-3: "Consider pure joy, my brothers and sisters, when you face trials of many kinds, for you know that the testing of your faith produces perseverance." This verse places a new spin on walking through challenges by instructing us to consider it a joy that we get to do hard things because it ultimately makes us look more like Jesus. The Enneagram 7 in Myrick loves to find a way to bring light into a situation, and this verse says to do just that!
Her biggest piece of advice for those who are wanting to grow in their faith is to spend time with the Lord by reading the Bible, praying, journaling, whatever ways you are able to spend time with the Lord. Just like she said, "You can't become friends with someone you don't spend time getting to know!"
Charlie Shackelford
2014 Trophy Winner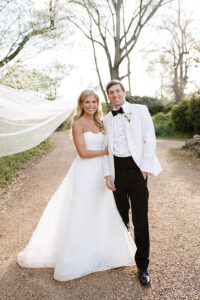 Charlie ran track and cross country at Wake Forest University his freshman year of college and then transferred to the University of Georgia where he graduated with a degree in Finance in 2018. Charlie says the biggest thing about him is that he just got married! Olivia, his wife, and him were set up on a blind date two years ago, and they just married this past April. They are both heavily involved in their church Christ Covenant and work in the children's ministry Sunday mornings. He also helps lead their youth group with high school boys. His personal hobbies include hunting, fishing and any other outdoor activities.
After he graduated from the University of Georgia, he worked for two years doing Valuation for Ernst & Young in Atlanta. However, as of two years ago, he helps run the local family business here – Legacy Boating Club and Double Fun Watersports. He travels here two to three times a month to stay involved with our community. His wife Olivia works at Chick-Fil-A's corporate office, so their arrangement is unique, but works great for them.
Charlie said winning this award was absolutely one of those foundational moments and plays a significant part in his testimony. "Winning the Taylor Haugen Trophy will always mean the world to me," Charlie said. "The 'older' I get, I am able to look back on parts of my upbringing, that I now consider to be extremely foundational for the man I am now and pray to continue becoming."
T's motto, "Don't Quit. Never Give Up!" has meant a great deal of things to Charlie at different times in his life over the past 10 years. In high school and at Wake Forest, this motto meant giving everything he had each time he ran a track or cross-country race. Today, it means to build a true foundation of hope and trust in the Lord, something he says we can never let up on.
His favorite Bible verse is Romans 12:2: "Do not conform to the pattern of this world, but be transformed by the renewing of your mind. Then you will be able to test and approve what God's will is – His good, pleasing and perfect will." This verse is super personal to him, because the time we all currently live in has the world doing everything it can to corrupt our faith. His prayer is to truly be transformed by the power of Christ, to know Him more and make His name known to others.
We love following our Taylor Haugen Trophy winners in their journeys as they are each unique in their own ways, but all reflect on God's beautiful and everlasting grace. Stay tuned for next month's trophy winners and their stories.