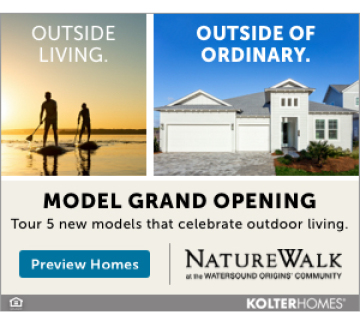 By Kristi Beckman, SOF Missions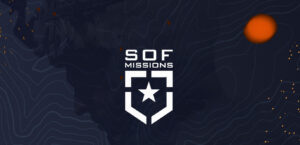 Shield of Faith (SOF) Missions invites the community to the 5th Annual Healing Our Nation's Warriors Gala May 1st at 6 p.m. at the Sandestin Golf and Beach Resort.
The gala is a night to come together to raise funds, awareness and much-needed support for our military veterans and their families. We aim to provide premier whole health programs to "at risk" veterans, changing lives and building strong families. We offer a unique approach to combat veteran suicide through a whole health intradisciplinary method.
"More than 20 veterans and active-duty service members, guardsmen and reservists commit suicide every day in this country," said Dr. Damon Friedman, President of SOF Missions. "There aren't enough people and systems to help our warriors who sacrifice so much of themselves to defend our great Nation. We have to change this. Come learn how you can help us ensure these brave men and women have someone to turn to so they can begin the healing process."
The gala demonstrates the power of community and provides individuals and businesses the unique opportunity to sponsor warriors through a four-part healing process called The Resiliency Project. The Resiliency Project has been a critical component in returning Air Force Senior Master Sgt. Abel Martens back to the man that he needed and wanted to be. Sgt. Martens says after nine frontline combat deployments to Afghanistan, Iraq and Syria, he found himself in a world of darkness surrounded by other warriors facing their own demons.
"Family, self and profession began to suffer as well as my relationship with God," says Sgt. Martens. "The Covid 19 pandemic only added to the stress, depression and unhealthy lifestyle that I had unintentionally accepted as normal. I found out about SOF Missions during an unexpected intervention by a close brother. SOF Missions helped return me to a sense of purpose, and furthermore, gave me an opportunity to mentor other struggling veterans. Everything is not perfect in my life; however, I have my life back and that feels great!"
Hear more of Martens' testimony at the gala, the largest fundraiser for SOF Missions warriors. Enjoy an inspiring evening with a delicious meal, live auction and personal testimonies by those who have been helped.
Founded in 2011, SOF Missions is a nonprofit organization of veterans, healthcare professionals, contractors, group leaders, missionaries, volunteers and everyday people aiming to support warriors who struggle with the visible and invisible scars of war and provide them with the tools to overcome the negative impacts of combat.
Tickets are $100 per person and includes dinner and dessert. To purchase tickets or for more information, visit www.sofmissions.org/gala.