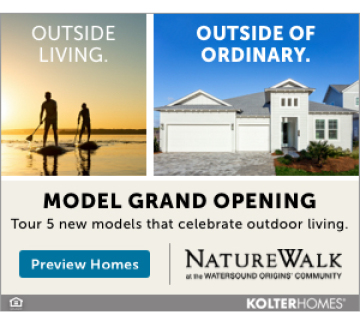 By Will Estell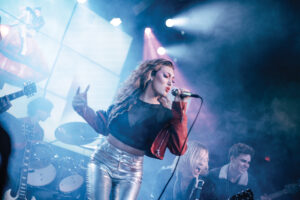 It's often said that our current members of Generation Z, colloquially known as "zoomers," tend to be more indecisive, less driven and lack the focus that generations preceding them exhibited. While I'm one to really steer away from the use of such broad generalizations, I do understand the perceptions leading to some to those conclusions. That said, I relish in the opportunity to help prove that stereotype wrong—in writing, when the opportunity avails to talk with an up-and-coming talent like Skylar Capri, who just happens to be an age 21 Gen Z'er herself.
Though I'd previously seen her perform at one of our Mattie Kelly Arts Foundation concerts and in Destiny Worship Center's praise band, I wanted to know a little more about the person behind the voice and that incredible stage presence. I recently sat down with Skylar to talk about just what makes her tick and how she channels that creativity into so many facets of her work, from songwriting to performing to creating her recent music videos.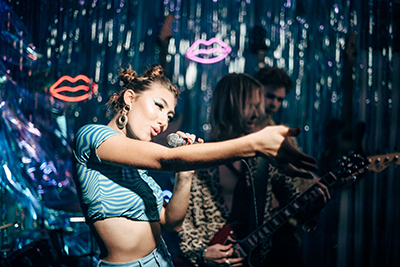 Skylar (who using her middle name, goes by the professional name of Skylar Capri) has been performing since she was just 13, when she formed her first band, RandomZ (there's that generational reference) with her brother and three other boys. Skylar went on to say that the band had no original music and no guitar player. It was at that moment she began to cultivate her passion for songwriting and performing her own original music.
She taught herself guitar, and began writing daily, honing her skills, and developing an in-depth love, and understanding of the entire creative process surrounding the music, remember, at age 13. I'd say that's pretty decisive determination for someone who's supposedly in a generation lacking drive and direction. Having spent time interviewing and getting to know major artists from various generations and genres –from Jimmy Buffett and Darius Rucker to Kenny Chesney and Amy Grant, along with many others—I haven't met many performers who've told me they definitively decided at that age they absolutely knew what they wanted to do, and took it upon themselves to go through the motions, taking the steps to make it happen. Skylar Capri did just that, and continues to.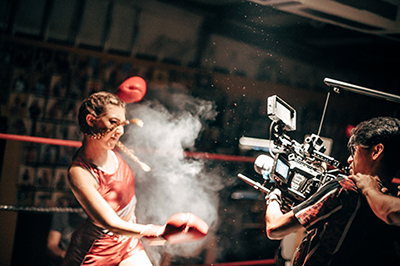 When I asked Skylar where she wants to be and just what she expects to get out of this musical journey, she seems to have that pretty well laid out, too. Having made several trips to Nashville, and now writing and recording regularly in Music City, she is planning a full time move to Nash this summer, so that she can better collaborate with other creatives and further hone her craft as both a writer and performer. Though I'd say Skylar's music is best described as indie-pop meets creative rock (think lots of unique sounds and experimentation, from the guitars to keys and synthesizers), Nashville is such a hub for all things music, nowadays, that even though she doesn't consider herself country, or have a real desire to get into country, she will gain a lot by living and breathing the booming creative scene that Nashville has become across all genres.
Beyond the music itself, when talking to Skylar one immediately gets a sense of who this young woman is and how her upbeat and vibrant attitude and outlook has, and will continue to propel her not only musically, but in all facets of life. During our interview, it became very evident that Skylar is passionate in building people and community through music. In fact, that desire has already enabled her to bring others along on her intriguing journey. One such example is her friend, Keno Manwell, who she became friends with in high-school, and now does her music videos, co-creating alongside her vision, and providing his attention to detail filming and editing skills for Skylar's music video productions. There are others she talks about too, excitedly, in a way that you can just feel how much pleasure she gets out of helping other people get where they want to be, while also getting there herself.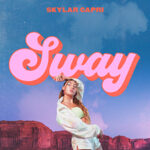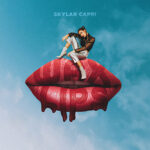 In August of 2020, Skylar released her debut single, "Sway," that has now amassed more than 250,000 streams on Spotify alone, and recently was added to an internally created Spotify playlist with hundreds of thousands of subscribers. The video for the song is also moving toward 25,000 views on YouTube. Unfortunately, there's only so much room to talk about the music within the confounds of my word limit given here, but I could go on and on about how impressive Skylar Capri is as a person, a creative force and a performer. I encourage you to dive into her work yourself, especially watching the videos for "Sway," and her breakup anthem, "Wax Lips." Skylar went on to talk about her new work releasing this spring, including the singles "Road Trip" and "Right About Us." So, be on the look for both of those, too.
You can find out more about the talented Skylar Capri at SkylarCapri.com, as well as following her on Facebook and Instagram, and of course hitting up Spotify to help make them hits.