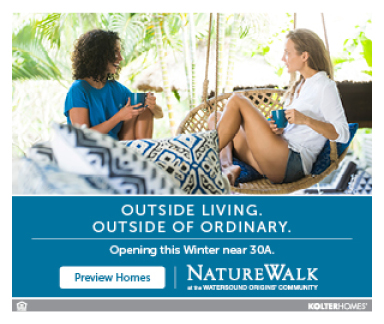 A special holiday gospel brunch will be held in the Coastal Ballroom at the Hilton Sandestin Beach Golf Resort & Spa, Sunday, Dec. 13 at 10:30 a.m. Tickets are $95.00 – $125.00 (all inclusive) and can be purchased at http://bit.ly/HolidayGospelDVIne20.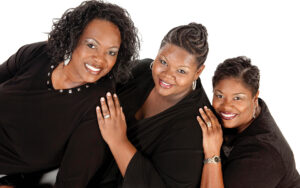 The National Endowment for the Arts describes D'Vine as an American masterpiece, whose artistic excellence and significant contribution to its artform has left a lasting impression on the national landscape. Paula Saunders, Pam Deas and Sheryl Pollard Riggins have performed for millions of people around the world. From the Olympic Games in Atlanta, Georgia, to Athens, Greece, D'Vine has traveled the world delivering songs that linger in the hearts of audiences long after the group has left the stage. Hilton Sandestin executive chef Dan Vargo will create a tantalizing brunch menu to set the mood. Ticket price includes performance, brunch and all gratuities. Cash bar also available.
Sinfonia Gulf Coast was founded in 2005 on Florida's Northwest Gulf Coast with the mission of redefining the symphony experience. Under the guidance of founder and Music Director Demetrius Fuller and a dedicated board of directors, the nonprofit orchestra is in its 15th season of innovative musical programming, designed to entertain, educate and inspire the community. Since its founding, Sinfonia Gulf Coast has presented more than 575 concerts and events that have reached over 350,000 patrons, has collaborated with numerous nonprofits and businesses throughout the community and has reached more than 150,000 children through its Sinfonia Guest Artists in the Schools program/music education outreach initiatives. For more information on Sinfonia Gulf Coast, visit SinfoniaGulfCoast.org, call (850) 460-8800 or e-mail info@sinfoniagulfcoast.org.