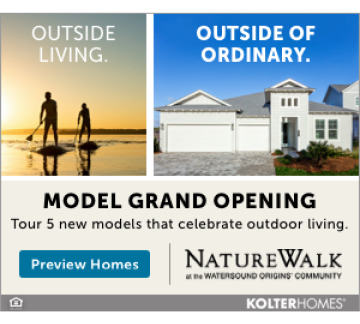 By Whitney Lee
What do you know about Shelter House? The name and logo might give you a clue, but providing shelter is just one service provided by the state-certified domestic violence and sexual assault center that has been serving Okaloosa and Walton counties since 1985. All of Shelter House's services are 100% free and completely confidential. So, what exactly does a center like Shelter House do for people in our community?
Shelter House operates an emergency shelter in a confidential location where women, and sometimes men, that have been in an abusive or violent situation with an intimate partner may reside for a short period of time while they heal and determine their next steps. Children accompanied by their non-offending parent and pets of all kinds are all welcome.
The housing is one service of which many people in the community are aware, but Shelter House provides so much more than just a temporary home. It also operates a 24-hour crisis hotline for domestic violence survivors and a separate 24-hour sexual assault helpline that anyone can call any time of day or night and speak to a local advocate.
Further, Shelter House offers experienced advocates and support groups that work with survivors who have faced abusive intimate partner relationships or have been sexually assaulted. They have attorneys on staff to represent clients seeking injunctions for protection that otherwise might not have be able to afford to take legal action against their abusers, child welfare advocates dedicated to working with survivors who are involved with child protection services, and economic empowerment training and guidance for survivors that have experience financial abuse. Shelter House also hosts a youth program, teaching adolescents and teens about safety, self-respect and healthy relationships to help prevent them from ever needing Shelter House's intervention services later in life.
For those who are involved in a sexual assault or rape crisis, Shelter House has rape response team advocates who offer hospital accompaniment 24/7 when a victim presents to the emergency room. Their main office in Fort Walton Beach now features a private forensic exam room, scheduled to open in May 2019, where survivors can be examined by a trained Sexual Assault Forensic Examiner in a quiet, private facility, rather than sitting through the wait and hustle and bustle of the ER. After living through a traumatic situation, this type of care is paramount for a survivor.
Unfortunately, these types of services are a necessity for the people right here in our community and Shelter House's footprint and services must continue to expand to meet this need. Just last year, Shelter House had 204 individuals reside in the emergency shelter, 79 of them children, and 12 pets. Advocates answered 1211 crisis calls and taught 590 students healthy relationship prevention programming at after-school programs. The rape response team responded to 80 sexual assault victims at the six area hospitals in Okaloosa and Walton counties.
For example, during a primary prevention course with teens, a Shelter House advocate opened discussion about gift giving. Jacob a middle schooler, shared that his girlfriend yelled at him for not getting her a more expensive gift when he gave her a necklace purchased with his own money. Michael, a high schooler in the group, spoke up and said, "That sounds just like one of the scenarios we talked about. Your girlfriend is abusive and you should break up with her." Jacob said he tried but the girl wouldn't let him. The Shelter House advocate spoke with Jacob and made a safety plan for his breakup. Michael continued his support by offering to sit with Jacob when he made the phone call to officially break up.
There have been hundreds of these survivor stories over the years; but the numbers are endless and the need is evident. Our local communities have played a major role in supporting Shelter House's message of love, peaceful relationships and acceptance of all.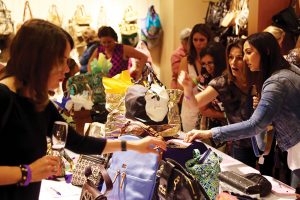 One of Shelter House's signature fundraising events, Purses with a Purpose, is this month, March 28, at Grand Boulevard at Sandestin. The event is a huge auction and sale featuring hundreds of new and gently used handbags and accessories donated by local businesses and individuals. Handbags from designers including Tory Burch, Michael Kors, Kate Spade, Coach and more will be available for purchase. Purse donations are being accepted now through March 14, with numerous drop-off locations across Okaloosa and Walton Counties. If you are looking to expand your purse and accessory collection, or simply want to support, you can purchase a ticket to attend and shop! General admission tickets are $20, and VIP tickets are $25 if purchased before March 28. Tickets purchased at the door will be $25 for general admission and $30 for VIP.
Please visit Shelter House at shelterhousenwfl.org and on Facebook for info, resources, and ways you or your company/organization can help or volunteer.