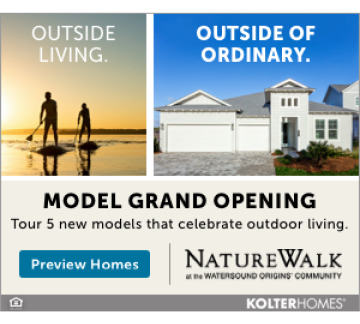 As the weather warms up, more people will be on the roads riding bicycles and motorcycles. While there are many laws operators must adhere to, there are also laws for other motorists to observe when operating near and around these vehicles. The end of April and beginning of May brings additional motorcycle traffic to our area as the Thunder Beach Motorcycle Rally takes place. It is important for all motorists to be aware of the traffic laws as well as put into practice some tips to keep both cyclists and motorists operating safely together on the roadways.
Sharing the Road with Bicycles
• Florida law requires motorists to give bicyclists a minimum of three feet of clearance and use caution/slow speed when driving alongside or passing them.
• On a two-lane road, motorists should pass a bicyclist as one would a slow-moving vehicle, and only when it is safe to do so.
• When crossing a bike lane to make a turn, yield to any bicyclist in the bike lane and make your turn behind the cyclist.
• Do not follow a bicyclist too closely.
• At night, avoid using high beam headlights when you see a bicyclist approaching.
• Bicyclists may ride out of the bike lane into the travel lane for their own safety due to narrow roads, to avoid obstacles or pavement hazards, or to prepare for a left turn.
• Bicyclists must obey all traffic controls and signals.
• Bicyclists must not wear headphones or ear-buds while bicycling on the roadway.
Sharing the Road with Motorcycles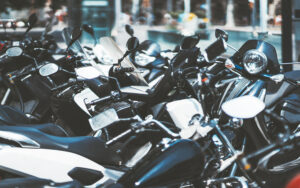 • You must never attempt to share the lane with a motorcycle. The motorcyclist is entitled to the entire lane.
• Do not follow too closely to a motorcycle; motorcycles have the ability to stop more quickly than other vehicles.
• Watch for motorcycles and look carefully before pulling into an intersection or changing lanes.
• It is difficult to gauge the speed of a motorcycle; they may appear to be much farther away than they really are.
• Motorcyclists often slow down by down-shifting or rolling off the throttle, thus not activating the brake light.
• Never pass a motorcyclist with only a few feet of space. The force of the wind can cause a rider to lose control.
Motorcycle Endorsements
Florida law requires anyone desiring to operate a two or three-wheel motorcycle, whose engine size is more than 50 cc, to obtain a motorcycle endorsement on their driver license or hold a 'Motorcycle Only' license.
To obtain the motorcycle endorsement, motorcyclists must:
• You must hold at least a valid Class E operator's driver license.
• Complete the Basic RiderCourse® (BRC) or Basic RiderCourse updated® (BRCu) motorcycle safety course with an authorized Sponsor.
After successfully passing the RiderCourse®, you must obtain your endorsement within (1) year. If the endorsement has not been obtained during the one-year grace period, the course completion card as well as the "Pass" waiver status is considered invalid and you must complete another RiderCourse® before the endorsement can be added.
After you complete the Basic RiderCourse® (BRC) or Basic RiderCourse updated® (BRCu), visit a driver license office or tax collector office that issues driver licenses and inform them that you completed the course. Upon providing proper ID and paying the required endorsement fees, your Class E license will be issued with a motorcycle endorsement.
For more details regarding motorcycles or to find a Florida Rider Training Program Course, visit flhsmv.gov.
As you hit the roadways, be sure to remember we share the road with all types of vehicles. Do your part to keep yourself and others safe, by following some of the safety tips shared above.
(Information Source: www.fldhsmv.gov)