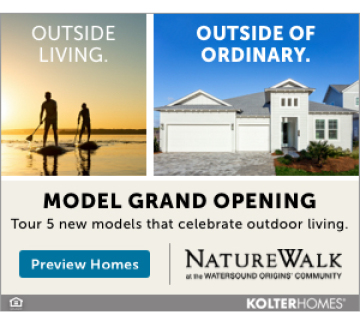 Mattie Kelly Arts Center, May 1, 2021, 2 – 6 p.m.

"Savor the Sound," a family friendly Saturday afternoon event at the Niceville Northwest Florida State College (NWFSC) outdoor amphitheater will be held May 1 from 2 – 6 p.m. to benefit the Taylor Haugen Foundation. An annual fundraiser, the Taylor Haugen Foundation is bringing back homegrown, well known musicians headlining with an Allman Brothers tribute band, A Brothers Revival, featuring former The Allman Brothers Band's bassist, David Goldflies. Other artists in the lineup include Reed Waddle and Fais Do-Do Zydeco Band. The venue will also host local food trucks and breweries.
The foundation's goal is to host a family festive outdoor concert venue that provides entertainment for their community of supporters while honoring Taylor's legacy as they work to protect youth athletes from abdominal injuries. The Haugen's are proud to be from this community and want to showcase the talented restaurants, brewers and musicians who call it home.
The Taylor Haugen Foundation's first fundraiser was a tribute concert at the Mattie Kelly Arts Center with The All-American Rejects and special guest Reed Waddle. Savor the Sound was created after many conversations about doing another concert to showcase musicians from this community who have made musical careers. The Executive Director of the Taylor Haugen Foundation, Kathy Haugen, said "It's extra special for us to have Reed perform. Reed opened for The All-American Rejects in 2009 at our very first fundraiser."
Tickets are $10 per person and $30 for a family of five and can be purchased online at TaylorHaugen.org/events. Savor the Sound fundraising concert is an effort to enable the Taylor Haugen Foundation to build and recognize youth leaders and promote abdominal sports safety to honor the legacy of Taylor Haugen. Taylor, a Niceville High School wide receiver, tragically passed away in 2008 from an abdominal injury sustained in a football game. The funds raised go directly towards The Foundation's Youth Equipment for Sports Safety (YESS) program and providing scholarships for outstanding local student athletes. As of Summer 2019, The Foundation has outfitted more 5,000 student athletes with new generation abdominal protective gear in 14 states. Over 3,000 of these students have been in the local area. Taylor Haugen Foundation has awarded over $70,000 in scholarships in the four-county area since 2008.
For more information or sponsorship opportunities, visit TaylorHaugen.org or find Taylor Haugen Foundation on Facebook and Instagram.