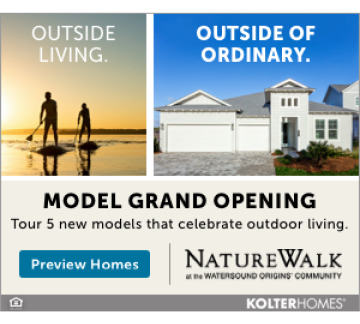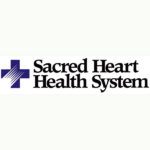 New mothers at Sacred Heart Hospital on the Emerald Coast have access to the highest level of breastfeeding support and education available, thanks to the hospital's efforts to become recognized as a Baby-Friendly birth facility by Baby-Friendly USA. Baby-Friendly USA, Inc is the U.S. authority for the implementation of the Baby-Friendly Hospital Initiative ("BFHI"), a global program sponsored by the World Health Organization (WHO) and the United Nations Children's Fund (UNICEF). The initiative encourages and recognizes hospitals and birthing centers that offer an optimal level of care for breastfeeding mothers and their babies. "This important Baby-Friendly designation represents a significant investment in our community and the long-term health of babies born at Sacred Heart," said Roger Hall, President of SHHEC. "We want to ensure that all our children have the best possible chance for a healthy start in life." Hall added. Scientific research points to improved health outcomes and a lowered risk for certain diseases for both mothers and babies who breastfeed. Breast milk contains antibodies that help babies fight off viruses and bacteria, and breast-fed babies have lower rates of asthma, allergies, ear infections, diarrhea and respiratory illnesses. Breastfeeding helps mothers bond with their newborn babies and has been shown to decrease rates of postpartum depression.
"We will have the privilege of bringing more than 1500 babies into the world this year. By educating pregnant women and implementing the Baby-Friendly guidelines, we're striving to provide all mothers the information, confidence and skills they need to successfully initiate and continue breastfeeding their babies through the first year of life," said Christa Allen, Manager of Women's Services at SHHEC.
Baby-Friendly practices include "rooming in," in which the baby's crib is kept beside the mother's bed. Rooming in helps mothers learn their babies' feeding cues and newborn needs. The Baby-Friendly Hospital Initiative also encourages "skin-to-skin" contact, in which newborn babies are placed bare-skinned against their mothers' chests immediately after delivery, with mothers holding them for the first hour of life. Studies have shown this skin-to-skin practice helps newborns better maintain their temperatures and normalize heart and breathing rates. Both practices encourage bonding between mothers and babies and encourage the newborn's ability to breastfeed.
Mothers who deliver at Sacred Heart Hospital in Miramar Beach are visited in their hospital room by a lactation consultant, who provides breastfeeding consultation and is available throughout the hospital stay. All Staff RNs are educated in breastfeeding and able to provide assistance and support to their patients. After going home, moms can also call the hospital's lactation consultant at 850-278-3995 for questions or to schedule outpatient consultations if more help is needed.
"The Baby-Friendly designation is an important achievement for our hospital and a huge accomplishment by our associates who worked together on the long journey to earn it," said BJ Fontaine, VP of Nursing at SHHEC. "Our goal is to ensure optimal health of the babies we deliver that continues far beyond our walls." Fontaine added.
SHHEC offers monthly classes for breastfeeding and childbirth education through the Family Birth Place. For questions about classes, please call 850-278-3995 or visit www.healthcare.ascension.org/Events to sign up.