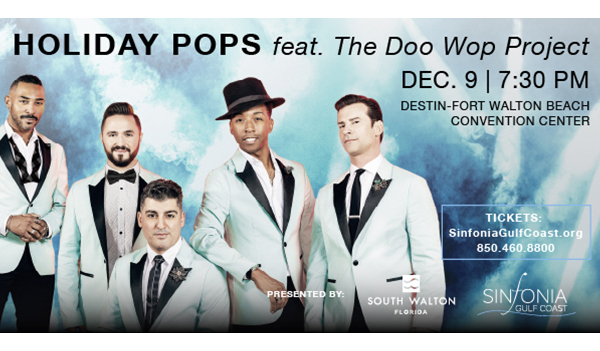 By Lori Leath Smith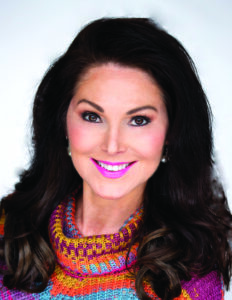 A Destin local is headed to Biloxi this fall to continue her love for pageantry at age 60 something. Gina Maus, a former Miss Alabama finalist, TV personality and Pontiac spokesperson, is preparing to compete for Ms. Senior World Nov. 12.
With mentoring as her platform, she wants to share her life experiences and wisdom with others. "When you get to your 60s, you have been through the fire – deaths, losing a job, financial turmoil, relationship drama, children, grandchildren, blended families, health crises, etc.," she says. "If we can't share some of our wisdom with others, then why are we still here? Through working with the new local chapter of 'Emerald Coast Dress for Success' I have been told, 'People don't care how much you know until they know how much you care.'"
Gina's interest in pageants began in high school, where she entered the Jr. Miss program (now Distinguished Young Women of America), because of the scholarship opportunities. To her surprise she won! Afterwards, she concentrated on college and played Panhellenic softball.
But when her cousin won Miss Alabama and 1st alternate to Miss America, she was encouraged to also try. "I ended up a finalist three years in a row and performed all over the state with the Miss Alabama Troupe; it was great to serve the state," she says. "The scholarships helped me afford a great education and Miss Alabama taught me how to interview, which gave me an edge as I entered the job market."
Gina and her husband, Charlie, became locals in 2016. "We both had stressful corporate jobs," she says. "After a TV career in Nashville, Gina landed in Cincinnati, working for a Fortune 500 Pharmaceutical Company, and Charlie worked for a large architecture and engineering company. "We began to talk about having a better quality of life after a brush with cancer and decided to sell everything and move here where we could turn our hobby of home renovation into early retirement," she says.
Once here, Gina was approached to judge local and state pageants. "A friend of mine told me she was competing as Ms. Sr. Alabama in the Ms. Sr. World pageant," says Gina. "So, I went to support her and she won. It was exciting to see women from age 50-79 strut their stuff in evening gowns, sportswear and red-carpet formals. I was surprised by how they seemed more confident than many of the 20-year-olds I had been judging at the state level. Life experience had given them 'something' they didn't have when they were younger and they were eager to share it with others."
That's when Gina decided she wanted to enter the pageant world again and compete in the Ms. Senior World Pageant, bringing women aged 50-79 from throughout the world together to boost confidence, have fun, make new friends and allow mature women an outlet to share platform issues that are important to them – a way to show the world the value senior women bring to serving their communities and states, highlighting their accomplishments.
Gina says no talent is needed in order to compete. "You simply need an interview outfit, an evening gown and sportswear – and prepare for an onstage question which comes from your submitted bio," she says. "There is also a fun hat challenge where each contestant decorates a hat that showcases their home state; an award is given for the most original hat. I won't spoil the surprise, but my hat is OUTRAGEOUS and so very Florida."
Gina says if she wins, her responsibilities include media interviews and some appearances. The impact on mature women, though, is one of the main reasons she is competing. "I'm really inspired to see ladies posting their weight loss journeys and public appearances on our Facebook group page, for example. It inspires and the women encourage and cheer for each other," she says.
Gina hopes that even those who aren't compelled to compete will still be encouraged to do things that scare them. "Comfort zones are good to a point, but the real fun in life comes from taking a chance – so try a cooking class, do Pilates or really go crazy and enter a senior beauty pageant. The worst thing that could happen is you make some fun new friends, but you might surprise yourself by walking out with a crown and a sense of accomplishment," she says. "Never be afraid to try something new…your best days lie ahead of you. When we're young, we're filled with insecurity and uncertainty. It's only by getting older that we realize whatever life throws at us, we'll find a way to handle it. In sharing ourselves with others, we can help them through their struggles. Isn't that what it's all about?"
You can support Gina by sponsoring a page in the pageant program or simply attending the pageant on Nov. 12. A portion of the proceeds go directly to providing hundreds of Bibles to Third World countries.
For further questions, contact the pageant's Executive Director, Sherry Strother, sherry@seniorworldpageants.com.