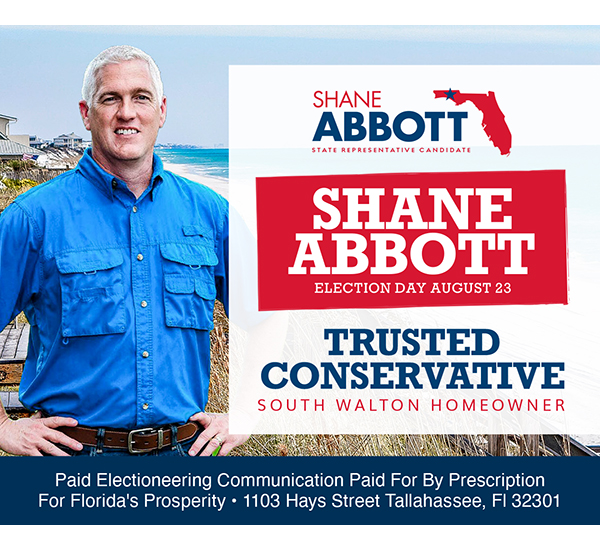 The 17th Annual Destin Charity Wine Auction presented by the Jumonville Family in April raised more than $3.8 million for children in need in Northwest Florida. The record-breaking results are a staggering $1.8 million increase over the previous year.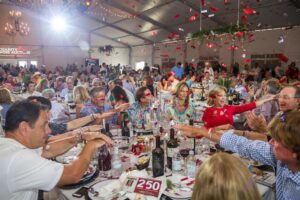 It was the first in-person auction experience produced by DCWAF since 2019, following two years of virtual auctions. With a sold-out crowd of 600 guests, this year's auction was composed of 46 Live Lots, eight Cellar Lots, 37 Super Silent Lots, and 137 Silent Lots featuring rare wines, luxury travel experiences, and many other one-of-a-kind items.
"The results of this year's auction far exceeded anything we could have ever dreamed," said DCWAF president John Russell. "We expected to show growth when compared to the past two virtual auctions, but we had no idea we would beat our best auction by over $1 million! We are so grateful to our supporters from the wine and culinary fields but also to our board of directors and the patrons who attended the auction and raised their paddles high and often. What cannot be overstated is the impact these funds will have on our supported charities. They have battled through the pandemic to continue to deliver their services, often at great risk to themselves, so that the children of our community would know they were not forgotten. We cannot wait to present the largest checks in our history to our charity partners."
The funds raised will be distributed to AMIkids Emerald Coast, Ascension Sacred Heart Emerald Coast, Boys and Girls Clubs of the Emerald Coast, Children in Crisis, Children's Volunteer Health Network, Emerald Coast Autism Center, Emerald Coast Children's Advocacy Center, Food for Thought, Habitat for Humanity of Walton County, Mental Health Association of Okaloosa and Walton Counties, Opportunity Inc., Shelter House of Northwest Florida, The Arc of the Emerald Coast, Westonwood Ranch and Youth Village.
As the top charity fundraising event in Northwest Florida, the Destin Charity Wine Auction is currently ranked fifth among the nation's top charity wine auctions by Wine Spectator Magazine.
For more information on the Destin Charity Wine Auction Foundation, visit www.DCWAF.org.