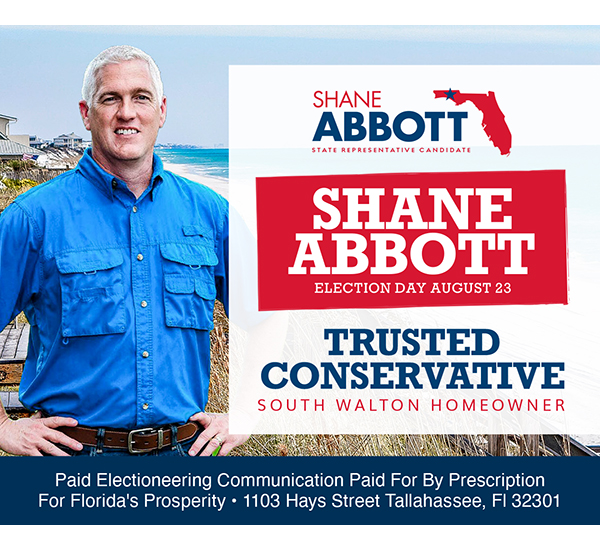 by Susan Benton, 30aEats.com
My father has made sausage balls for Christmas morning as long as I can remember. I often wonder why he did not get recipe credit for this amazing comfort food as he has been making them for 40 + years! Sausage balls are wonderful for tailgating and a delicious cocktail appetizer, but most of all as a breakfast snack on Christmas morning. We like to serve Strata as well (recipe in search on 30AEats.com), but I usually stuff myself silly on the sausage balls and have no room left! The ingredients are simple and the prep and cleanup are easy. If selecting sage sausage, then add about 1/4 tsp of cayenne pepper. I prefer to grate my own cheese rather than buying pre-shredded, as I do not like the caking ingredients used in packaging. I also prefer not to use low-fat cheddar as it does not melt well and the sausage balls will be dry. This recipe has been handed down through the generations and creates great memories. You will be surprised at how quickly they disappear!
Poppy's Sausage Balls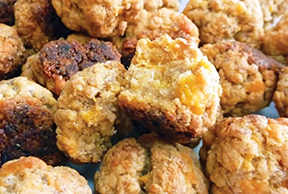 1 pound ground hot sausage, add sage spice
3 cups cheddar cheese, shredded
2 cups Bisquick baking mix
3 tablespoons water
Preheat oven to 350 degrees F.
Preparation: In a large bowl, combine sausage, cheese, and baking mix using hands to mix well.
Gradually add water until it gets to the consistency where you can roll into 1 inch balls.
Roll into balls about 1 1/4 inches in size and place on an ungreased baking sheet.
Bake 10-12 minutes, Remove and cool on rack or parchment paper. Quickly move to sealed container or ziplock storage bags. These keep for up to 2 weeks in the refrigerator and freeze very well.
Festive Champagne Mojitos
This cocktail is the perfect way to celebrate dinner with family and friends and toast the holiday season.
1/2-cup sugar 1/2-cup water
1 1/2 cups packed mint leaves, plus 12 mint sprigs, for garnish
6 limes cut into wedges 2 cups light rum
Cracked ice
3 cups Champagne or sparkling wine
In a small saucepan, combine the sugar and water and cook over high heat just until the sugar has dissolved. Let cool to room temperature.
In a large pitcher, combine the sugar syrup with the mint leaves and lime wedges and muddle well with a wooden spoon. Add the rum and stir well. Strain the drink into another pitcher.
Fill tall glasses with cracked ice and pour in the drink, filling them about two-thirds full. Top with Champagne, garnish with the mint sprigs and serve.
Note: The mojitos can be prepared through Step 2. Refrigerate the mojitos in the pitcher overnight.