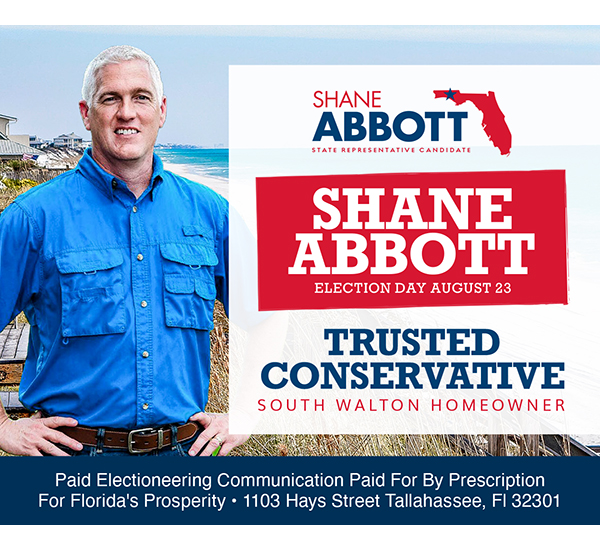 Coach of the Year Named; New Coach Hired
By Doug Stauffer, Sports Desk
Youth and inexperience, frequently a recipe for sports disaster, turned into a miracle in the making. Coach Greg Heiar (affectionately called GH) and his youthful Raiders overcame every obstacle. With little experience playing at the college level, the Raiders reached the pinnacle of success—their crowning as the 2022 NJCAA Men's Division I Basketball National Champions! For the third time in school history, the Northwest Florida State College (NWFSC) Raiders men's basketball team claimed the cherished title.
The Raiders received an at-large bid to the national tournament, which meant they had to compete head-to-head against the country's top-tiered teams. Over six days, they had to win (and did win) all five games. This turnaround team consisted primarily of freshmen who had never played college basketball. They recorded 25 more wins over the previous year's 6-15 record to finish with a magnificent 31 wins and only five losses.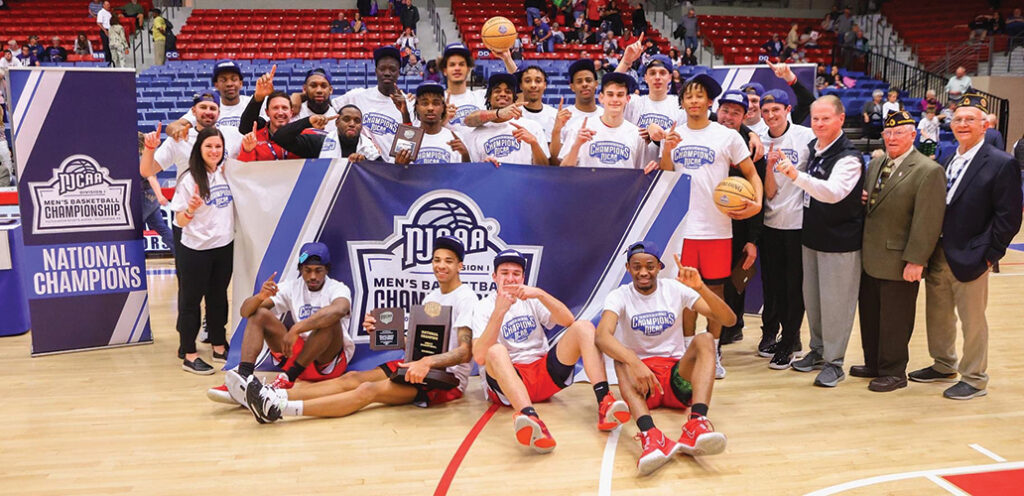 This team was built from scratch and described as fearless, determined, and tough. The team represents five countries on three continents. Dr. Devin Stephenson said of the program and the college, "To be the best of the best is a standard that we strive for in everything. Unrealistic expectations become the foundation for growth." Dr. Stephenson also took the opportunity to present the AIM award (Advancing Institutional Mission) to Coach Heiar and the Director of Athletics, Ramsey Ross, for their "commitment to improving lives in our community and great efforts to champion NWFSC's mission, vision and values."
Deshawndre Washington was named the national tournament's Most Valuable Player. Washington, Brennan Rigby and Kam Woods were all named to the All-Tournament Team. Of course, GH was named Coach of the Tournament as the best bench boss at the national tournament. He was also recognized as the conference and national coach of the year. This championship is NWFSC's first men's national title since 2015. Soon after the win, Coach Heiar accepted a position as head coach at New Mexico State. So, how does the future look for men's basketball? Glad you asked!
Guess who is returning to take over the reins? Yes, the coach of the 2015 National Championship team. Coach Steve DeMeo was the Raider's head coach from 2013 to 2019, with an astonishing 170-27 record. During those six years, NWFSC was the winningest JUCO men's program. During his tenure at NWFSC, Coach DeMeo's teams won five Panhandle Conference titles, four FCSAA state championships, three national final four appearances, and in 2015, the NJCAA National Championship. Under his leadership, the Raiders also made three Elite Eight appearances and a 2017 Final Four appearance. The future? Shining like the sun!
Dr. Stephenson commented on Coach DeMeo's return: "We are pleased to welcome back Coach DeMeo as the men's head basketball coach. Northwest Florida State College strives to produce the best student-athletes in this region by providing them with the support, leadership, and resources they need to excel on and off the court. We are confident that they will continue to develop and succeed under Coach DeMeo's leadership and are excited to see what is in store for them next season."
Ramsey Ross voiced the same sentiments: "Our College feels incredibly fortunate to have Coach DeMeo lead our men's basketball program again. His previous tenure here was extraordinary, and we could not be more excited to see what awaits in the next chapter. It was important to us to sustain the tremendous momentum of our men's basketball program from this past season, and we feel bringing Coach DeMeo back to the Raider community does just that."
You can become a part of Raider Nation, too. For more information on Northwest Florida State athletics, visit NWFRaiders.com or follow @NWFRaiders on Twitter.