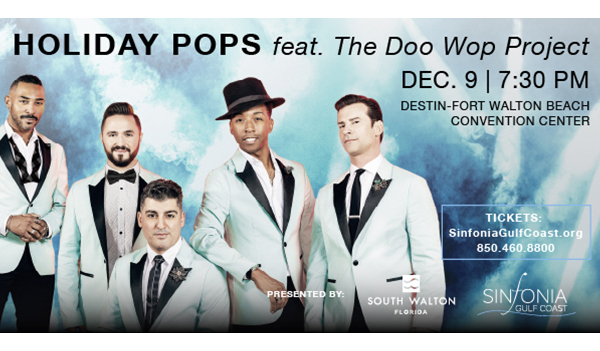 By Doug Stauffer
Gov. Ron DeSantis has visited Okaloosa County four times this year. In February, he visited Northwest Florida State College to announce a bill allocating $10 million for workforce charter schools. In April, he stopped in Destin to proclaim the extended snapper fishing season.
In May, Gov. DeSantis visited Crestview to announce a $3.2 million Shoal River Ranch extension. And in June, he signed six military-related bills into law at veteran-owned Props Craft Brewery and Taproom in Fort Walton Beach. The bills either expand educational opportunities for active-duty military members and veterans or help them advance into career fields.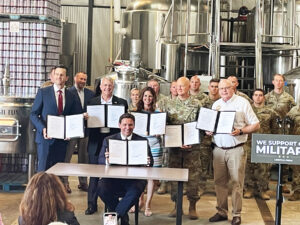 The military and veterans appreciate Gov. DeSantis for supporting these bills and signing them into law. These bills are life-changing as men and women depart the armed forces to enter the next phase of their lives, and I know this first-hand.
I enlisted in the Air Force when I was 17 years old and used the GI Bill to help offset the costs of attending college. I gave my country six years, and America rewarded me with an education. Because Pennsylvania was a pro-military state, they helped me earn my college degree at Penn State University, finishing without going into debt. That was 40 years ago, and Florida is doing even more!
The bills: provide tuition assistance for disabled veterans to eliminate education costs; ensure a smooth school transition for children of military families; permit employers at state agencies to substitute military experience for post-secondary educational requirements; provide non-traditional pathways to educator certification to service members, allowing military service to count towards a teacher's certificate; require the Department of Business and Professional Regulation to expedite license applications of active-duty military spouses; and update Florida's definition of uniformed service to include the U.S. Space Force and update military base names.
According to the governor's news release, "Florida is the most military-friendly state in the nation, and I am proud to continue that commitment to our military members and their families by signing these pieces of legislation. Providing military families with the resources they need to receive a high-quality education and find good jobs is the best way that we as a state can show our appreciation for the sacrifices that they make."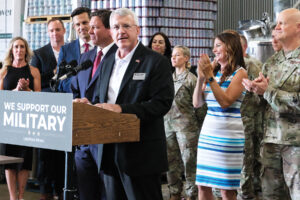 Adjutant General of the Florida National Guard Maj. Gen. James O. Eifert joined Gov. DeSantis, along with Florida Department of Education Senior Chancellor Henry Mack and Executive Director of the Florida Department of Veterans' Affairs retired Maj. Gen. James S. "Hammer" Hartsell.
"It is truly an honor to be here with the Commander-in-Chief of the state of Florida this morning. As a 37-year Marine, I know about leadership, and I am truly honored to serve this leader," Hartsell said, noting that Gov. DeSantis is the only currently serving governor to have served in combat. He added that Gov. DeSantis has made Florida the most sought-after state by veterans.
Props Craft Brewery was founded originally by two USAF Special Operations Pilots with a passion for brewing beer, but has grown into a regional brewery operated by Nathan Vannatter, Mike Kee, Brian O'Neill and Travis Peterson. Mike, Nate and Travis spent most of their lives serving in the USAF. "I enlisted in the Air Force when I was 18 years old," said Nate, one of the owners in attendance. "I used the GI Bill and an ROTC scholarship to get a commission. 10 years after that commission, my partners and I used a VA/SBA loan to start our business right here in Fort Walton Beach. I thank the Governor for his support of these veteran bills. As these men and women depart the armed forces and go into the next phase of their life, these bills are really going to mean something."