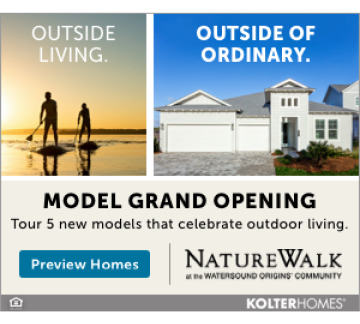 By Cali Hlavac, To Do In Destin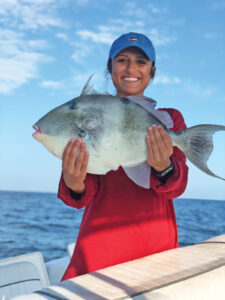 We are loving this warm weather and the fish are, too! We've had some rough waters this month, but overall the bite has been decent. The Choctawhatchee Bay is a bit slow this time of year, but the Gulf action has been picking up.
March 1st kicked off Triggerfish season, which many offshore anglers were excited for. In our area, Triggerfish are normally found nearshore and offshore, hanging around artificial reefs and natural bottoms, in depths between 50 to 300 feet. They share the same habitat as Red Snapper and Gag Grouper. So, catching a Triggerfish is usually a sign that additional species are below as well.
The average size of the Triggerfish ranges from 12 inches to 20 inches, with females growing larger. They are a distinctive gray in color and have the ability to change their color while swimming in open waters. The mouth is small but mighty, containing a set of sharp teeth even the most experienced anglers don't want to mess with. Along with the teeth, Triggerfish have a strong jaw that can make a hook difficult to set.
We like to call them Bait Stealers – which is exactly what they like to do. Triggerfish are aggressive feeders; a plus if you've set out to catch them specifically, but a con if you were trying to reach the Red Snapper or Grouper they hang around with. Shrimp and any sort of cut bait on a circle hook will do the trick as they typically chase anything they perceive as being food. Catch and keep them legally until May 1.
Also, in April, the Cobia will begin their migration through our area with the warmer water temps. They are best found by sight fishing, running the lengths of the beaches until you spot one, or around buoys, navigational markers, structures or other large fish where they feel safe. An average Cobia is 20-40 lbs., with a 60 lb. fish considered a large catch.
Cobia put up a great fight and are often compared to or mistaken for a shark once they hit the line and take off. You can keep Cobia year-round, with a size minimum of 33" and 2 per boat. They are a tasty, white meat fish with a hint of lemon flavor -great as grilled steaks. This is a season our local anglers look forward to year round!