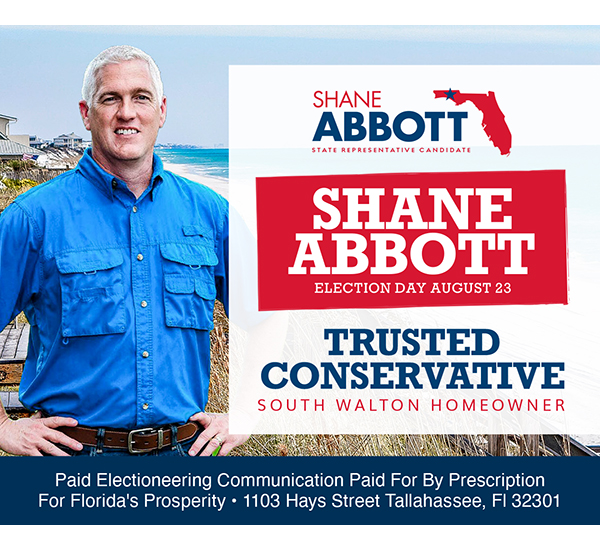 By Cali Hvalac, To Do In Destin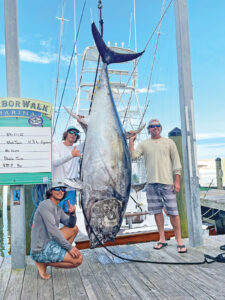 Easter morning started off differently for one local charter boat called the "NoName," as it hooked up the largest Bluefin Tuna ever caught off the Florida shore. The team, led by Captain Jacob "Jake" Matney, set out for a weekend of Marlin fishing when they hooked into the massive fish 160 miles offshore. It took all five anglers fighting for a full 4.5 hours to land it to the boat. "Fishing has always been a way of life for my family and something that we love to do together," said Captain Jake. "I'm very fortunate to have them on the boat for this and to have this caliber of fisherman on my team."
This catch breaks the current state record of 826.5lb tuna caught by Rick Whitley in 2017. But, it might not make the record books based on a technicality. In order for a fishing record to be certified, it needs to be reeled in by one angler. As for this monster catch, the "whole team" is listed as the angler, since all five took a turn on the rod.
The 832.2 lb. tuna measured 113.5" long and 86" around the girth. Record or not, it will still be the largest fish caught offshore in our state.
On board the boat was Captain "Jake", his wife Jennifer, their two boys Jacob and Jeremiah, first mate Jett Tolbert and deck mate Devin Sarver. None of them expected to hook such a massive fish, and it is definitely the fish of a lifetime.
"To be a part of this with such an incredible team of people is truly a blessing. I will think about this as long as I'm kicking and smile from ear to ear," said Devin. "My parents had a rod in my hand fishing off the dock before I could walk, so they tell me. This is what dreams are made of. I love this way of life. GOD is great! Still seems surreal. Epic!"
Jett said, "We were Stoked to finally land one that we could bring in and hang up. It's harder than people think. Last trip we fought one for 10 hours and it broke off. So, bringing in this one meant a lot to me. I love fishing and am thankful for an awesome boss. I plan to travel the world and fish my whole life; it's my passion."