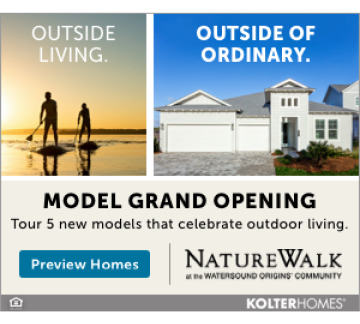 NWFSC Receives $2.85 Million Job Growth Grant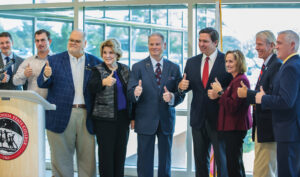 Florida Gov. Ron DeSantis announced a $2.85 million award to Northwest Florida State College (NWFSC) through the Florida Job Growth Grant Fund. The funds will be used to establish the college's Transit Technician program, which will support a broad range of industries to include the Florida Department of Transportation, heavy-duty trucks, transit, school bus and construction equipment. The program will also fill a specialized need for diesel marine repair technicians as students apply their general experiences to targeted marine applications.
"The Transit Technician program extends our commitment to further advance the state's workforce goals with an immediate pathway to employment at a family-sustainable wage," says NWFSC President, Dr. Devin Stephenson. "We appreciate Gov. DeSantis's leadership and commitment to ensure Northwest Florida State College is equipped to provide the labor force needed to support the logistics, transportation and distribution industry in our region."
It will closely support the College's Commercial Driving License program and consist of three phases that build on each other. Students will be able to complete all three phases in five semesters. While enrolled, students will earn CAPE certifications provided by Automotive Service Excellence and complete a two-year work experience requirement. The local area currently has only one Transit Technician program within 150 miles of NWFSC.
"Gov. DeSantis providing this award to NWFSC will help individuals in the Panhandle gain technical skills that will grow the workforce in surrounding rural communities," says Secretary Dane Eagle of the Florida Department of Economic Opportunity (DEO). "This award will support the success of Gov. DeSantis' vision of being the nation's leader in workforce development by 2030."
The Transit Technician program aligns with NWFSC's partnership with Cummins Corporation, the single largest engine manufacturer in the world. Those who complete the program will earn industry certificates recognizing their proficiency in various skills. More importantly, they will be prepared to maintain and repair heavy trucks, buses, construction equipment, and diesel-engine-equipped boats, playing a significant role in keeping the region's economy driving forward. To learn more, contact Dr. Michael Erny at (850) 729-6051 or ernym@nwfsc.edu.
NWFSC Recognized With Gold Level Endorsement from CGIA
Out of seven programs recently evaluated, Northwest Florida State College's welding program was the only program to receive the highest GOLD level designation from the Central Gulf Industrial Alliance (CGIA). CGIA is a regional alliance composed of industrial owners, contractors, associates, and training organizations focused on improving industry performance in the areas of safety, workforce development, quality and productivity. As part of their mission, CGIA leads a nationally recognized evaluation and endorsement process for regional industrial craft training programs to ensure they operate at or above industry standards and meet the workforce needs of the members' industries.
CGIA completed reviews of several training programs across the Central Gulf region and NWFSC was chosen by industry subject matter experts who evaluate critical elements of training programs, including safety, curriculum, instructional methods and facilities. Another review component is accomplished through employer surveys and results in an Industry Confidence Index, an indicator designed to measure the industry's confidence in a training provider's ability to meet their workforce needs. A program can earn an endorsement at the Gold, Silver, or Bronze levels based on these measurements.
Scoring 59 out of a possible 60 points for the second review in a row, resulting in a top-level endorsement, NWFSC's CGIA-endorsed program offers countless benefits, including donations from member companies, access to guest speakers, industrial facility tours and being highlighted on CGIA's website.