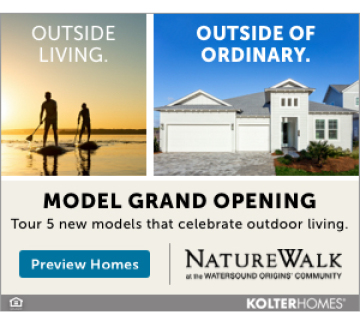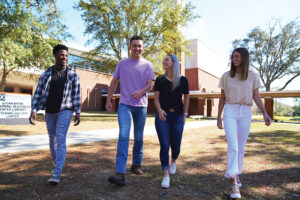 Northwest Florida State College (NWFSC) is committed to providing everyone who enters our doors with a high-quality educational experience complete with comprehensive, wrap-around services to ensure our students receive the BEST collegiate experience. No matter which path you choose, we are here to help you succeed.
We are proud to offer diverse educational programs and services, including two- and four-year degrees in high-demand industries along with vital industry credentials and certifications. We also understand the importance of laying a solid foundation for a specialized education only attainable through transfer to a four-year university. We can promise this is not your grandparents' community college!
Below are the top four reasons to attend Northwest Florida State College:

1. NWFSC is nationally recognized for our academic, arts, environmental and athletic programs.
The Aspen Institute recognized our college as one of the top 150 community colleges in the nation in 2015, 2017 and 2019. Our Raider Athletic teams boast multiple conference, state and national championships! Our Mattie Kelly Arts Center productions are recognized as some of the highest quality productions in the country. Last, but certainly not least, our environmental work through CBA and the Mattie Kelly Environmental Institute are vital to the sustainability and protection of our environment.
2. NWFSC is accessible, affordable and offers flexible learning formats.
Tuition cost at NWFSC is among the lowest in Florida – only $104/credit hour. Our students receive an exceptional education for a fraction of the cost at a public university. NWFSC offers six locations throughout Okaloosa and Walton Counties to support our students' needs for a flexible schedule with an average class size of 18 students. Not to mention, we offer 1,000+ classes each semester in traditional, online and hybrid formats.
3. NWFSC is adding new programming to meet our region's needs.
The Walton Works Project Training Center of Excellence now offers 10 new workforce programs in public safety, cybersecurity, drone technology and building trades, preparing students to earn industry-recognized credentials including state licenses and certifications in DeFuniak Springs. The Aviation Center of Excellence located in Crestview will provide FAA, industry-recognized certifications in airframe mechanics, powerplant mechanics and professional pilot technology. Our new Physical Therapist Assistant and Medical Laboratory Technician programs will begin technical training in the Fall at our Fort Walton Beach Campus.
4. NWFSC students are guaranteed admission to a Florida University after earning an Associate in Arts degree from NWFSC.
Our College holds articulation agreements to ensure our credits transfer seamlessly to Florida public universities. NWFSC also has university partnerships with out-of-state Northcentral University, Troy University Online and Western Governors University.
What are you waiting for?
Your future begins here at Northwest Florida State College. Enrollment for the Summer/Fall 2021 term is underway! Summer classes begin May 17 with options online and in the classroom. The Fall term begins August 18. We encourage you to visit www.nwfsc.edu to learn more about our programs or call 850-502-2895 to speak to one of our Student Success Navigators.