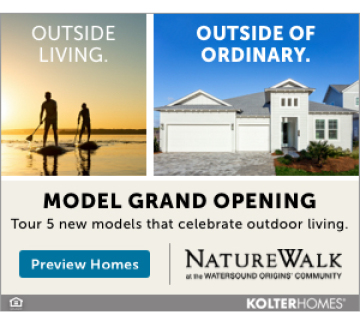 By Lori Leath Smith
Are you aware that one in 54 children were diagnosed with Autism Spectrum Disorder (ASD) in 2020? And that boys are 4x more likely to be diagnosed than girls? Or that the cost to raise a child with Autism over their lifetime is about $2.4 million? And, further, that those with Autism have the highest rates of employment across all disabilities—greater than 90%? (statistics: www.autismspeaks.org/autism-statistics-asd)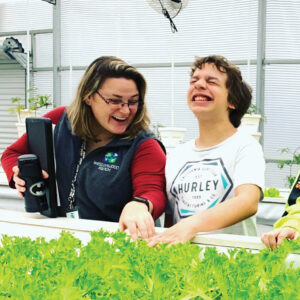 April is National Autism Awareness Month and local non-profit Westonwood Ranch is working to bring more awareness about Autism Spectrum Disorder (ASD) with its #Gobeyondtheblue campaign. Every year during April, those involved in Autism Awareness "Light it up Blue" and display a blue ribbon in recognition of Autism. "While we love that these symbols bring awareness to Autism," says Westonwood Ranch Executive Director Kelly Cash, "We want to go beyond the blue ribbon to light the world up with acceptance and action for those with Autism."
Westonwood Ranch's vision is that everyone can recognize the greatness within each person no matter their ability. "We are challenging everyone to reach out to someone you know who has Autism or a developmental difference," says Kelly. "Take time to get to know them, not as a charity project, but to build a meaningful mutually beneficial relationship. We all have something that we can learn from one another. It takes action to reach out and extend a hand."
Located in Freeport, Westonwood Ranch helps to propel individuals with developmental differences into both their adulthood and the workforce by helping participants strengthen independent life skills, community, work and social integration. Students learn through hands-on ranch operations including aquaponic farming, animal feeding and care, kitchen operations, creative art exploration, fitness classes and equine assisted therapy.
Students have direct input into their unique learning curriculum by selecting from and participating in an array of diverse life classes. "A typical day varies per individual, but they all have structure," says Kelly. "For example, one might be involved in a social skills group and another in a group that works out every morning."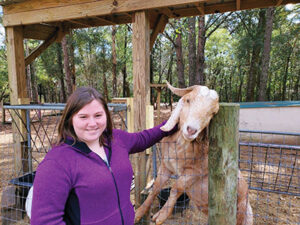 Utilizing farm animals including horses, pigs, goats, and alpacas, the participants are able to learn skills such as routine/schedule, teamwork, time management, and learning how to feel empathy for the animals. All of these skills can be then be generalized and applied to different areas of their lives. Individuals also learn life skills through micro-business models, which many local restaurants participate in.
The aquaponics farm, a 3,500 sq. ft. greenhouse, is a self-sustaining ecosystem that provides multiple avenues for growth and exploration. Students can take part in the highly predictable, cyclic farming, but they also learn to process, market and sell the harvested organic produce. In the commercial kitchen, students hone cooking skills to produce, package and sell signature dog biscuits, called Brew Chews, which will be part of a new micro-business model launching Fall 2021. Everything at Westonwood is done with purpose, and all endeavors on the ranch are connected to one another. Through all of this, it is hoped that Ranch participants transition from life skills into job training and that others see their abilities before their disabilities.
Through a generous donation from Impact100, this summer, Westonwood Ranch is launching an exciting, new "lift-off" program for individuals with Autism and developmental differences. Program LIFT-OFF will teach part-time job skills training with an end goal of gainful paid employment in the community or at Westonwood Ranch. Program applicants must be age 18 or over with developmental differences and must want to obtain employment at program completion. Enrolling now for Fall 2021 (Start Date: August 10, 2021), visit westonwood.org to fill out an application. To learn more or to set up a family meeting, email Anna Kathryn Bonner at ttwcoordinator@westonwood.org, visit westonwood.org/program-liftoff or call (850) 880-2220.
Westonwood Ranch is located at 4390 FL-20, Freeport, 32439. For more information, visit westonwood.org.