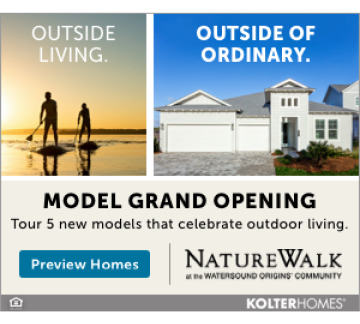 By Will Estell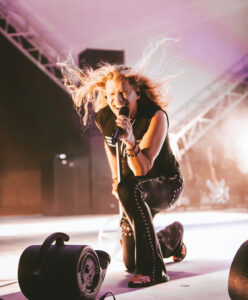 If you're a hard rock fan living anywhere along Northwest Florida's Gulf Coast, I hope you were able to make it out to the spectacular show that took place October 9th at Mattie Kelly Arts Foundation's arts village in Destin. What made this particular concert so iconic, was that not only was it the first live performance of Mitch Malloy's Van Halen Experience, but moreover the singer himself now calls Destin home.
Though Mitch Malloy is relatively new to the Destin area, he is certainly no stranger to the rock side of the equation. When I asked Mitch to share a little about his journey into the world of music he had this to say, "I was born in Dickinson, North Dakota, and began singing in church and school plays when I was about six years old. I was the youngest of six children, and always had a passion for music. I began playing guitar at about twelve. I went to music school in Seattle, and then hit the road to New York, finally landing in Nashville to chase the dream."
In addition to putting out multiple solo albums and two Billboard hits, Mitch has worked with a smorgasbord of artists, ranging from Kenny Loggins to Taylor Swift to country sensation Craig Morgan. His work producing and engineering has paired him with some of the best songwriters in the business, even beyond his own award-winning songwriter. After being signed to Warner Chappell and Chrysalis Music, Mitch later launched his own publishing company to control his work, once his name became well recognized within the industry.
As for the history leading to Mitch assembling the all-star musicians that made up Mitch Malloy's Van Halen Experience last month in Destin, it goes something like this: In the mid-90s, Mitch was invited to take the lead vocals position for Van Halen, after Sammy Hagar left the group. As intriguing as the offer, and subsequent time he spent with the late great Eddie Van Halen was, Mitch decided that the turmoil and conflict that surrounded the band at the time, just didn't make the position a good fit for him at the time. This lead him to literally turn down what almost any rock vocalist would surely see as the once-in-a-lifetime opportunity to be at the helm of what was arguably one of the greatest hard rock bands of all time.
The concert was a huge community hit, selling over 50 VIP tables alone and pulling in major sponsorships from everyone from Step One Automotive to Destin Plastic Surgery to restaurant, real estate, beer, liquor and beverage sponsors. The concert also went a long way in showing just what the possibilities are for larger concerts and events at Mattie Kelly Arts Foundation's concert venue, an organization I'm privileged to serve on the board of myself as does Bay Life publisher.
When I asked Mitch about the opportunity to live where we do and be a part of this cool coastal culture and lifestyle, he had this to say, "You know, it's beautiful and the area's great, but it's also like you and I have talked about before, the people are just so friendly, and real and accommodating. Everyone seems so genuinely nice here. It's a melting pot of happy people." All true—having moved to Destin myself roughly four years ago, I'm quick to point out that most people would find it difficult to be unhappy living in such a place.
Currently Mitch is touring with Great White and performing solo shows when not touring. Who knows, there just may be another opportunity to catch Mitch Malloy's Van Halen Experience in the future. Don't miss it!
Will Estell is a 25-year veteran writer turned editor, with hundreds of published articles in various publications, as well as numerous additional online articles in an array of genres. He's been instrumental in founding eleven magazine titles.