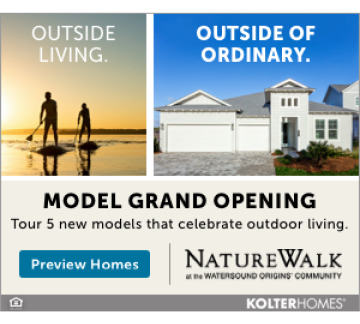 Meet Jay and Ross. People that know them say they're the yin and yang together—each with very different personalities, but ones that fit together perfectly. Maybe that's why their business, Atlanta and Dallas-based X8 Marketing, LLC, is such a hit with their clients. "We always seem to find that center edge," says Jay. "But meet naturally in the middle all the time. You can't fake or create that kind of chemistry and it translates into the work we do for our customers."
X8 Marketing is a branding and marketing firm that specializes in website design, logo and graphic design, and Search Engine Optimization. Founded in 2009, Jay started the business with the ideal of solving one major problem for small businesses—their need for proper marketing, without time involvement or large budgets. Ever since, X8 has helped local, national and even international small businesses expand their brands through cost effective use of internet marketing campaigns.
At the beginning of his career, Jay worked with a former Disney executive, who brought in local businesses to help create marketing plans, projects and strategies, and thereby gained a valuable marketing foundation. In the early days, many of Jay's clients were referred to him by his former college classmates and others and, by way of referrals, his business began to prosper.
One of his first small clients, Atlanta Fish Limousines, came to Jay for help. Jay recognized some issues right away and rebranded them to Atlanta Famous Limousines; then built their website, developed business cards, etc., all within their budget. And the company wasn't too small anymore.
"I come from the small town of LaGrange, Ga., where my parents owned a little transmission shop," said Jay. "I've always rooted for the Underdog. We really want to help small businesses live an independent life where they have time and money. You can have all the money in the world, but with no time, you aren't free."
Jay says X8's goal is to help businesses, as well as his X8 team, achieve this. "We take care of our team," says Jay. "Because of that culture, our team always takes care of our clients. We give you the look of a big business with the heart of a small business."
X8 has thrived in part due to helping businesses develop a good website. They found that a ton of businesses don't have aesthetically appealing, great functioning websites—X8 can provide it. Through the years, they've picked up some major clients such as Chic-Fil-A and Smucker's. Because of that, X8 is now able to offer Fortune 500 tools for their small-business clients, including professional imagery and functionalities that, predominantly, only large companies would have.
X8 was founded in 2009 and the tagline is Xceler8 Your Business! "Psychologically, it's the easiest letter and number to remember," says Jay, "both the least used, and the logo also features a B2 bomber in the negative space between the X and the 8, which is a nod to one of our first clients which was a jet chartering business."
Jay's business partner, Ross, is another backbone of the business. Ross was in Dallas running his own business as a certified personal trainer and Brazilian Jiu-Jitsu instructor. As he grew his business, he did all of his own branding and marketing including building several websites, blogging, and designing his own logo. He became a very established trainer and that's how Jay and Ross met. Jay was a former student of Ross'. Jay recognized Ross' other talent in developing websites and the two became fast friends and business partners. Ross is the lead developer in X8, and moved to our area with his fiancé, and now 4-month-old son, to cover Northwest Florida and South Alabama. Loving his new home, Ross still competes in Jiu-Jitsu, hunts and gardens.
Jay says they've doubled in business revenue every year and are 35% over their goal currently with nine staff members. "Approximately 1/3 of our business comes from existing clients and existing client referrals. It's because we care," says Jay. "For us, we get to feel like superheroes when we're able to help people. Sometimes they don't need a whole marketing strategy, but simply need theirs cleaned up a little, and that's all it takes to change people's lives. We put that above our profit line. If we take care of people and help them be successful, we know we, too, will be successful. Our fates are tied together."
Websites, SEO and Branding are X8's primary offerings. "In addition to establishing professional logos and websites, organizations should always focus on building a strong and credible brand through synergistic marketing materials," says Ross. "Remember, your marketing materials represent you. And, all of our websites are built 100% by developers in the U.S. at a time when much of that kind of work gets outsourced overseas."
X8 invites you to explore marketing solutions for your own business. "You can reach me at 970.324.0877 and ross@x8it.net," says Ross. "Let's build something together!"