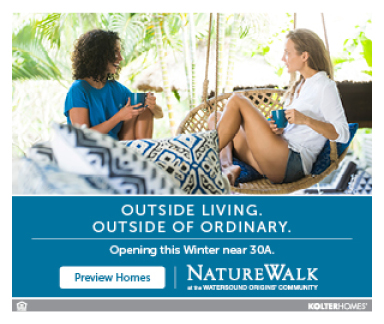 By Rita L. Sherwood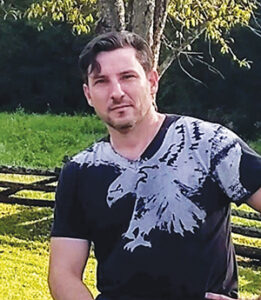 Ryan knows a good thing when he sees it. He grew up with his family vacationing down here from Chicago, and always thought he'd live here one day. After 9/11 happened, his thoughts turned toward getting out of the city, and soon he relocated to Destin. Ryan says, "Remodeling in Chicago was more of a want, but here in our area, it's more of a need, especially with so many different rental properties."
So, since 2012, that's exactly what Ryan concentrated on, remodeling. But fast-forward three years later, Gary Martin, who had a restoration business on the side, approached him. Gary needed someone to take his business to the next level, and since Ryan had already been successful in running his own business and was familiar with remodels, he was a perfect fit, and the two soon formed Destin Stucco Repair.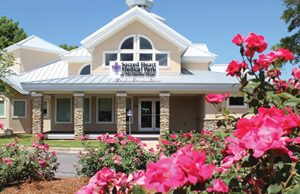 Destin Stucco Repair does about 60% of its business for repair, and about 40% for new construction. They deal with traditional stucco, as well as synthetic stucco called EIFS. The main difference is traditional stucco is waterproofed under the base coat, and needs repair because of the cracks; and synthetic stucco (EIFS) is waterproofed from the surface, and needs repair because of moisture issues. When asked what causes stucco to be repaired, Ryan says, "It's all about the waterproofing of the stucco when it's installed. Typically, if you own a house that was built before the year 2000, you may have an issue with an old system that wasn't properly waterproofed."
And what are some signs that your stucco may need repair? Ryan says, "Look for cracks. Isolated hairline cracks in the walls are no big deal, but large cracks in one area are a cause for concern. Or if you see a stain coming out of cracks, that's not good either because it could mean there's prolonged moisture in the area. Also look for bulging in wall surfaces."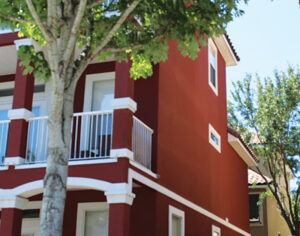 Destin Stucco Repair does offer a free consultation if you think you might have an issue, and it takes about an hour. For more specific issues, they can do a moisture test with a digital meter complete with photos to test for any moisture in the stucco. Depending on the size of the house, that runs between $750-$1500, and anything above 14% moisture is a problem.
So, call Ryan Simas at Destin Stucco Repair for all of your stucco needs, whether it's repair or new construction. Ryan is passionate about what he does, and it shows! (850) 865-5500.