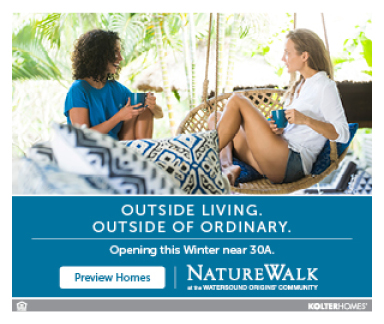 By Lori Leath Smith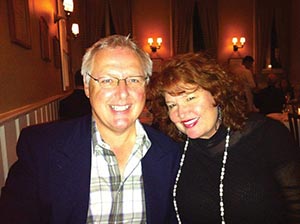 30A Media founder and CEO Paul Vizard couldn't have forecasted the future when he went live with 30a TV in 2008, after he and his wife, Redd, made their way to the area in May of 2007.
Founded as a hyperlocal television and media company, 30A TV broadcasts from Northwest Florida via Smart TV's, mobile apps, Fire TV, Roku, Apple and Amazon Fire TV, and online at 30a.tv.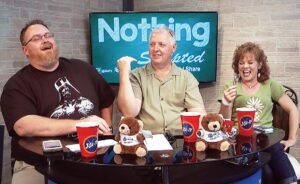 The 12 channels of syndicated programming, from 30a TV to Sidewalk Celebrity Interviews, to Real Estate, Outdoors and Business Network television, reach 250,000 daily viewers in 10 states. Broadcasting originally produced shows such as "Good Morning 30a" to TASTE TV Hall of Fame Inductee "The 3 Julias" cooking program, as well as rebroadcasts of third party supplied TV Shows.
Paul is a producer, director, editor and on-camera personality for many of the shows. So, suffice it to say that he must stay up to speed with TV technology that matters. That's good news for us. Because with all that technology know-how and knowledge, Paul is an expert and has some advice for those wanting to become more familiar with TV technology.
"Smart TV's are steaming toward being the juggernaut of content, no devices needed," he says.
"Recently, new contenders hit the shelves, with familiar name brands such as LG, Samsung, TCL, Phillips, and others," says Paul. "But they are not making devices to plug into the TV set—they ARE the TV. Smart TV's are now coming with a fast-growing array of "apps"– similar to phone apps, but installed via your TV remote, or part of the operating system of the TV itself. All that's needed is a WIFI connection, and you can open the door to hundreds of channels of television programming, movies, music and, on some, even games. Newer models offer voice control and smart home integration."
Paul informs us that a growing number of models now include voice recognition tools, like Amazon Alexa and Google Assistant, for switching channels and searching for programs. Most smart TVs can connect to "smart speakers" and a few will offer some or all of that same functionality built right into the TV.
"And now, smart TV's also let you wirelessly stream videos, music and pictures from your phone, tablet or laptop straight to your TV," says Paul. "This is often called casting. Why would you want to do that? Well, in many cases there are apps available for phones and tablets that may not yet be available on the smart TV, but can still stream masses of programming, movies etc., since the smart TV apps are still being developed."
30A Media and 30ATV network is now developing apps for smart TV's and is also partnering with the television manufacturers to supply broadcast channels to the TV's as they are produced and released to retailers such as Walmart and Best Buy.
"Once again, there is a huge shift in the market, already ditching satellite and cable in huge numbers, in favor of streaming TV's or devices to add to TV's," he says. For help or advice on these TV's and the program apps, drop Paul a line at paul@30a.tv.
"Our goal is simple," says Paul, "to be the #1 video resource for information, entertainment, and beach style. "We love to showcase the people and places of this wonderful region to visitors and locals."