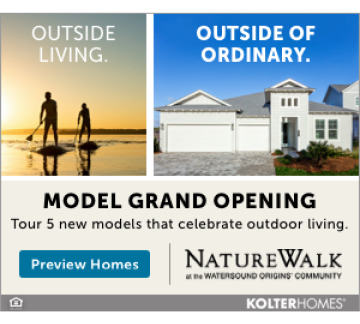 By Kenneth Books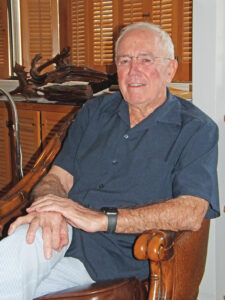 In 1971, the Vietnam War was in full swing, as were the protests against it. The 26th Amendment to the U.S. Constitution gave voting rights to 18-year-olds. Disney World opened in Orlando.
And young Lannie Corbin was hired as city clerk at his home town of Niceville.
Today, Lannie, 79, is city manager. With 50 years of experience, he is the longest-serving city manager in Florida.
In 1971, Lannie was working for General Electric Credit Corp. in Jacksonville. Later, he was promoted to full-time manager in Fort Myers and Naples. But his heart belonged to Niceville.
"I came home one day and told my father, 'If you hear of something in Niceville, let me know about it, because I want to move back," he said. Shortly thereafter, City Clerk George Key became sick with cancer and resigned. For the next several years, Lannie was both city clerk and city manager.
"That was good, because I got to see the administrative and financial sides," he said.
The last 50 years have been rife with accomplishments. Lannie is proudest of the creation of a city complex on Partin Street.
"Niceville City Hall was across the street where Dairy Queen is," he said. "It was a small building with a jail, police and fire company. There was no library or fire station."
When revenue sharing was born, Lannie saw his chance to build something memorable.
"The city council wanted to see Niceville grow," he said. "So, we started buying land."
A restaurant known as Darcy's was a gathering place, a place to talk with others, hear scuttlebutt and pick brains. "I started asking about Turkey Creek," Lannie said. "As a kid, I used to swim there."
At the time, a bank sat on the Turkey Creek location, but it began sinking, because the builder failed to put pilings under the building. So, the bank offered to sell the property to Niceville for $100,000 ($574,081.48 in today's economy). Then it was time to start applying for grants.
When the grants started rolling in, construction began on the property and the city built a beautiful boardwalk, which today is a popular place for folks to walk through the pristine woodlands surrounding the city.
"We built it in-house," Lannie said. "It turned out to be a home run." Later, another grant financed construction of a northern portion of the boardwalk.
But the growth was not finished. Lannie still wanted to create a one-stop site for city functions. So, the city bought the property on which City Hall now stands from Valparaiso Realty and quickly built the city police facility and a firehouse. Later, one of the best libraries on the Panhandle was added.
A softball complex was also built which is home to some of the best softball tournaments in the South. For the men, "The Wounded Warrior Classic" is held on Memorial Day weekend and The Mullet Classic is held on the July 4th weekend. Both tournaments attract teams from throughout the southeast and have been annual events for more than 40 years. There are also numerous Youth Fast Pitch softball and baseball tournaments held throughout the summer.
A visit to Lackland Air Force Base in San Antonio gave Lannie and others the idea of building a large water tank, which was placed in the center of the softball fields and stands as a city landmark. Under the tank are concession stands, offices and an observation area.
An out-of-business skating rink was converted to a 121,000-square-foot community center.
It wasn't all successes for Lannie, though.
"Bluewater Bay wanted to annex into the city in the late 1980s," he said. "Twice, the city council voted for the annexation. Then, the third time, one council member who had supported the move changed his vote to a no. At the time, I thought it was a big disappointment. Politics were more involved then than they are now."
But, he said, "We didn't just sit back and feel sorry for ourselves. We just kept growing."
Lannie's wife, Judy is a fourth-grade teacher at Plew Elementary, teaching in the same room as his daughter, Christy. Another daughter, Kathy, is a systems analyst.
Lannie has no immediate plans to sit back and enjoy retirement.
"My wife and I recently bought a new home," he said, "and we're going to move in soon. I'm not much of a traveler. My plans are to work here as long as my health is good. I might go another year."
And there are still projects to consider.
"John Sims Parkway is getting more and more congested," he said. "I'd like to find a relief valve for that."
And, he said, "I want to make Niceville a totally walkable city. We're putting aside $500,000 a year for sidewalks. It's a good target to hit."
Bay Life's "Hometown Heroes" are sponsored by Northwest Florida State College. To read about more Hometown Hero graduates or for more information, call 850.837.8880 or visit nwfsc.edu.