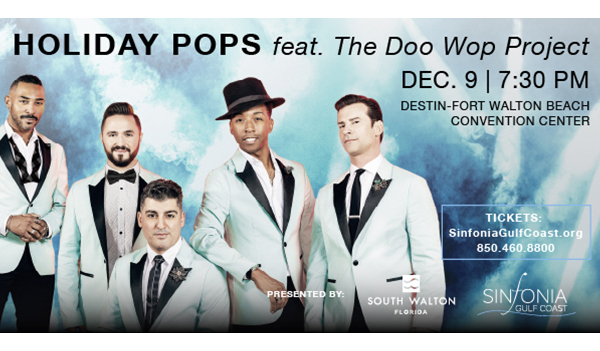 Aletha's Legacy sets off for Liberia on November 18 to take children's holiday gifts and oversee the first phase of renovations currently underway at the Children's Future Program and Orphanage, home to 53 children in the rural town of Kakata, approximately 45 miles from the capital city of Monrovia.
Many in our community know local resident, philanthropist and founder of Aletha's Legacy, Zhalman Harris, better behind the camera and through the Rotary Club of Destin who says, "Giving for a good cause should have no boundaries." Board of Directors member Christie Solomon elaborates, "Improving the educational opportunities for these kids not only helps Africa, but the world as a whole."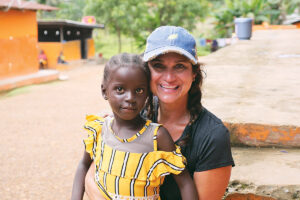 Many children were orphaned in Liberia during the Ebola virus epidemic from 2014-15. The 53 orphans, who range in age from 4-17 years of age, are cared for by Principal Christiana Blamo and other teachers at the Children's Future Program and Orphanage. Principal Christiana says, "Here, we have so many needs, especially for the school. The two buildings are leaking during the rainy season, and we have to patch the roof with tin." Food, clothing and school materials (i.e., textbooks) are items high on Principal Christiana's prioritized list of needs for the children.
One of the results of the 14-year civil war that ravaged the country and the more recent Ebola virus epidemic was that approximately 40% of primary school students ended up being three years older than the appropriate age for their grade. UNICEF notes that access to clean water and lack of functioning bathroom facilities further impact the quality of early education for children in Liberia.
Due to the generosity of corporate sponsors such as Setco Services, Hand Arendall Harrison Sale, Beltone of Northwest Florida, Velocity Automotive Solutions, Liberian Telecommunications Corporation and individual donors such as Joan and Stephen Carter, Jim and Shawn Springfield and others, Aletha's Legacy raised $113,000 U.S. dollars in donations between June and September 2021.
The first phase of renovations, which these donations supported, will include a new roof to keep the children, their rooms and belongings dry during rainy season, as well as new, modernized bathroom facilities and a new kitchen with an indoor mess hall for eating.
The capital budget for the second phase of renovations is $50,000 U.S. dollars. Once funded, these renovations will include the installation of windows, doors, electrical work and a water tower, as well as painting, tiling and installation of a new generator. To learn more or find out how you or your business can support the renovation of the orphanage, email Zhalman Harris at zhalman@alethaslegacy.org or call (612) 616-0143.
Aletha's Legacy is a 501(c)3 non-profit founded by Zhalman, a Liberian refugee, to honor his mother, Aletha, who lost her life and their home during the 14-year civil war that ravaged their country in West Africa. Through mission trips, Aletha's Legacy improves under-privileged children's lives in his home country by renovating schools and orphanages, improving the quality of education, and providing access to nutrition at school. For further information, visit alethaslegacy.org, email info@alethaslegacy.org or call (612) 616-0143. See the latest updates on facebook.com/alethaslegacy, instagram.com/alethaslegacyinc, and https://www.youtube.com/channel/UCdwm30rllzf6PYl_jxm99ug. To read Zhalman's story and how Aletha's Legacy got started, visit MyDestinLife.com, June 2020 issue.