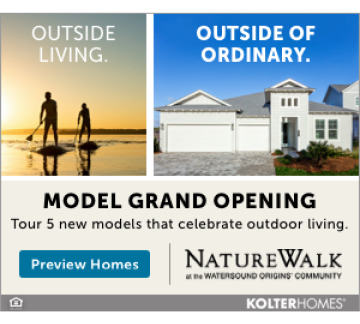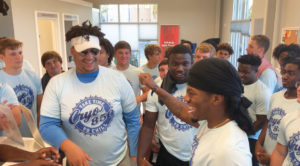 When Mosely High School Student Athlete, Jordan Whitely, learned electric Cryotherapy technology was available in the Panhandle, he and his mom made the drive from Panama City to Destin to check it out. What they discovered was much more than Cryotherapy; rather a full-scale center offering the same advanced recovery and performance technologies enj-oyed by professional athletes.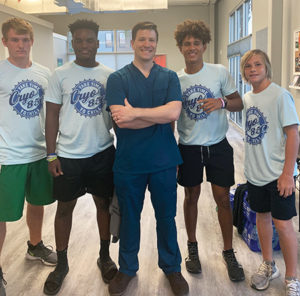 As an all-star linebacker and a member of the National USA Football Team, Jordan is laser focused on taking care of his body to stay at peak performance. After a head-to-head hit on the field, Jordan visited CRYO850. "We did localized Cryotherapy on the back of my neck and shoulder and on my head to mitigate any injury to my brain," he said. "I also did Whole Body Cryotherapy to relieve the soreness from Friday's game." Jordan signed up for a discounted Student Membership allowing him access to the center for recovery seven days a week.

Jordan's Dad, Rick Whitely, loved the concept and wanted to give the rest of the team the opportunity to see the center and learn more about recovery options. "I called and asked if they could handle hosting the entire team and they took it to a whole new level," said Rick. "They created an educational event on recovery for these boys at a very affordable price."
The boys were able to experience the full line up of services offered at the center as well as work with local experts for individual attention. Massage Therapist, Richard Slusher, worked one-on-one with every player and athletic trainer; Heather Hill, performed an on-site Stretch Lab teaching pre- and post-game stretching techniques. "The boys put down their cell phones, listened and participated," said Heather. "It was awesome to see them trying new stretches and communicating with each other in the process."
The players were able to experience an array of new recovery methods and also take home new skills and ideas on how to take care of themselves. The afternoon ended with catered lunches from Tropical Smoothie, new Take Time to Chill T-shirts for everyone and a motivational locker room-style speech about the importance of investing in yourself.
For more information on cutting edge, drug-free therapies to enhance physical performance, expedite the recovery process, manage pain, and promote a healthy lifestyle, visit Cryo850.com or call 850.279.4145.
To schedule a private recovery event at the facility for your team or organization, call or text CRYO850 owner, Amy Milligan at 404.918.3446.
*Videos of the visit and Whitley's speech on the CRYO850 Performance and Recovery Instagram and Facebook pages.