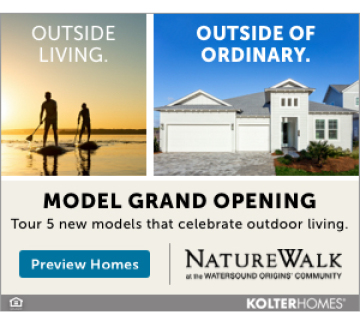 By Rita L. Sherwood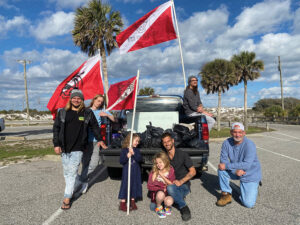 According to National Geographic, up to 8 million tons of plastic and waste enter our ocean and Bay waters every single year. More than 250 million tons of plastic are estimated to make its way into our oceans by 2025, according to projectaware.org.
Everyday trash is entering the sea at an alarming rate, growing rapidly due to our consumer lifestyle.
Marine debris is, simply, the waste that ends up on the bottom of our beautiful Gulf of Mexico and Bay. Nearly 80% of it comes from land-based sources and as much as 70% sinks to the ocean and Bay floor, according to the Plastic Pollution Coalition.
Marine debris is not only unsightly, it's very dangerous to sea life and could be costly for our economy. Marine animals become entangled in debris, and even mistake it for food, many times with fatal results. According to the plastic pollution coalition, plastic bags can look remarkably like jellyfish to turtles, which are a viable food source. Sadly, turtles consume the plastic, which can cause blockages within their digestive tracts, causing a slow and very painful end. Divers, swimmers and beach goers can also be directly impacted by encounters with marine debris.
But we have a local community of divers fighting back! The Diver's Down Pollution Project (DDPP) is a fast-growing group of locals concerned with the increasing amounts of pollution on our area beaches and waterways. In July of 2020, DDPP started with only three members, Marine Scientist Brennan Wehrhahn, President Thomas Larrison and Communications Director Bobby Wagner. Now, DDPP boasts more than 250 active, local volunteer members. To date, DDPP has picked up over 5,000 pounds of trash from our local beaches and waterways here in Northwest Florida. They not only organize monthly beach cleanups, but also are comprised of volunteer expert pro-divers who sweep 50-100 feet of the Harbor and Bay floor, resulting in picking up 300-500 pounds of trash each time, most recently in the area between AJ's and Tailfins.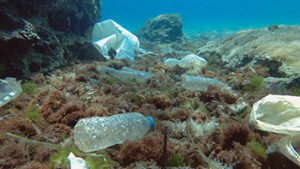 The majority of this trash on the Harbor and Bay floors is comprised of plastic, not only bottles, but cups and straws as well. "To see the entire floor of the Destin Harbor completely covered with plastic as far as the eye can see is completely disheartening, says Bobby. "The sandy bottom with no reefs is just a complete plastic wasteland of a decade of debris."
Bobby says it's just not sustainable to continue to only pick up trash. There has to be an agreement made among the locals, visitors and restaurants alike, to come up with a solution to be more eco-friendly. Whether that involves switching from plastic to paper straws, or to even lobby against all things plastic, something needs to be done.
He goes on to say that our area has become well known for the beauty of its beaches and the amazing emerald green color of its water, and gains a lot of attention as well as tourism from it. But, we're not taking the right steps to protect it. He says our area is home to some of the most unique and dynamic ecosystems in the world. People come here for the beaches, dune lakes, fishing, and breath-taking scenery—all of which are based on natural resources. It is our responsibility to protect those natural resources by keeping these areas clean while inspiring others to do the same.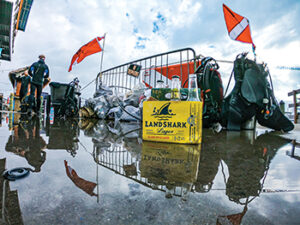 While the DDPP is recruiting expert divers to join their organization, as well as organizing various beach and Bay cleanups the first Sunday of every month, an hour before sunset, the change really begins with all of us.
Here's some things you can do to help reduce waste and pollution:
• Refuse single-use plastics whenever possible. Bring your own water bottle and shopping bag with you, and for a day on the water or the beach, use your own reusable containers.
• Become a Gulf and Bay advocate. Tell your friends and family about the epidemic that is underwater pollution. Once people are informed, they'll start to make changes to their lifestyles.
• Recycle everything you cannot refuse, reduce or reuse.
• Divers are ocean heroes. If you love to dive, DDPP invites you to get involved.
• Visit the DDPP Facebook page and ask to join this private organization, and upon approval, they will ask you to pledge to pick up a bag of trash on your own or with your friends and post a picture on their Facebook page. Their message is clear: Go on your own to pick up trash to make a difference in our community, as every little bit helps. Be mindful when you're at the beach, and leave only your footprints behind.
Recently, there was a beach cleanup held at Gulf National Seashore Drive in Fort Walton Beach. There will be others scheduled. So, come on and join this great group of volunteers and protect the natural beauty of our stunning beaches and waterways! Find Divers Down Pollution Project on Facebook and Join the Group.
And, if you find yourself walking down the beach and see plastic, make sure to pick it up and bin it appropriately.