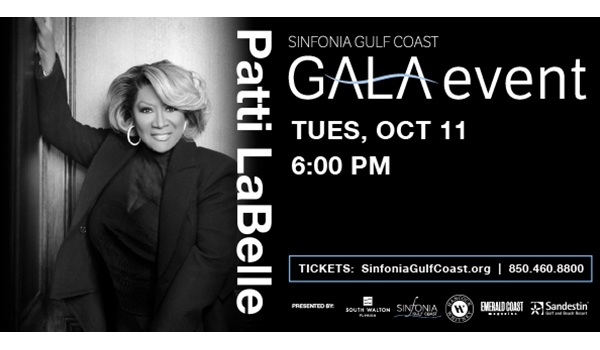 Austons on 98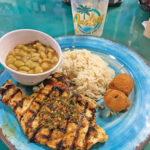 Offering a raw bar, happy hour and live music, Austons is home of the 102-foot bar including 32 beers on draft. Some of the specialties include little neck clams, freshly shucked raw oysters, New England-style clam chowder and jumbo shrimp cocktail. With big screen TVs all around, there's no bad seat in the house. Enjoy Specials, including $5 pints, $16 buckets and more. Auston's on 98, of Nashville roots, open seven days from 9 a.m. to 9 p.m., also features its own "Real Deal Nashville Hot Sauce!" And don't miss the endless Mimosa and Bloody Mary Brunch featuring amazing chicken and waffles every Saturday and Sunday from 11 a.m.-3 p.m., with live music every Wednesday and Friday night. See full menu at austonson98.com.
(850) 842-3200
125 Poinciana Blvd., Miramar Beach
Austonson98.com
Brozinni Pizzeria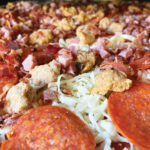 Brozinni Pizzeria is a family-friendly pizza place where you can get a taste of New York right here in Niceville. Now featuring the Big Apple's signa- ture crust, their famous buttery garlic knuckles will leave you wanting more, and, wow, appetizers such bread sticks, homemade stuffed pepperoni or sausage sticks, cheese bread, meatball sticks, pizza, Cocoons Famous smoked tuna dip, and crackers/pita chips. There's also salads, build your own pizza, specialty pizzas, pas- ta/spaghetti, calzones, drinks and desserts. Every ingredient used has been hand-selected to provide an amazing experience for each recipe. Whether you're just in for a slice of New York style pizza or one of their incredible salads, you're in for a treat. Call to order or order Online at bronzinnis.revelup.online and have delivered!
Open Mon. – Sat., 11am – 9pm
Dine-In – Pickup – Delivery
850-678-7778
144 Palm Blvd. N., Niceville
Chapala Mexican Restaurant

Back in 2014 Chapala Authentic Restaurant and Grill opened its doors with the vision of bringing authentic Mexican cuisine to the people of Fort Walton Beach and surrounding areas with traditional flavors from Chapala, Mexico. In a world where promises are often made but seldom delivered, Chapala wants to be the exception! The food and service are equally as important to achieve this dining experience that is why they offer over 76 entrée choices and 11 specialty margaritas'. Along with daily lunch specials and 2 for 1 small draft beers and small margarita's every day! Every one of the Chapala staff is committed to our shared vision. Whether it's a quick business lunch, a quiet dinner for two, or a fiesta for the family, we are ready to make it special.
1027 E John Sims Pkwy. Niceville
(850) 460-7945
chapalafl.com
Honeybee Ice Cream and Arcade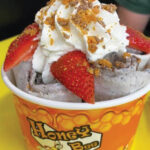 Owner Duke Higgs loves video games, ice cream and Niceville and wants kids to have a place like those he grew up in the 80s and 90s. So, he opened Honeybee Ice Cream and Arcade which boasts 32 flavors of five-star Wisconsin ice cream and 17 ice cream roll flavors – ice cream spread out on a cold plate, chopped up and rolled up into a cup, "making it picture-worthy." It also provides 24 flavors of snow cones and a large selection of fruit sodas and, in addition to the ice cream, milkshakes with any of the flavors, sundaes and pizza by the slice. The arcade is unique to the area with 50 working games and adding new ones ongoing. With an amazing ice cream selection and an affordable place where you can drop in a couple of quarters, Duke welcomes you to come by and have fun for yourself!
703 John Sims Pkwy E, Niceville
honeybeeicecreamandarcade.com
(619) 565-0365
JoJo's Coffee and Goodness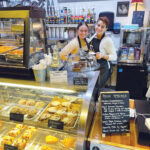 Owner and operator Angela "JoJo'' Stevenson invites you to enter a cafe and relaxed coffee shop atmosphere for a daily dose of "goodness." Feel free to work on site (free WiFi) or meet up with friends or family. Stop in for cinnamon rolls; scones: cranberry orange, chocolate caramel and cheddar thyme; strawberry coffee cake; cranberry orange muffins; red velvet cookies; brownies with espresso ganache or caramelitas! Try a Breakfast Special with a piece of quiche or kolache-hashbrown casserole. Breakfast burritos are rolled and ready daily! Choose from andouille, bacon, chorizo or veggie. Or tantalize your taste buds with a made-to-order breakfast sandwich on croissants or bagel with two eggs and cheese and then choose if you want to add Jojo's homemade smoked jalapeño beef bologna, bacon, house smoked barbecue or ham! Cinnamon rolls and kaloches still hold the top spot for sell outs! Stop in for featured muffins, coffee cake or pound cake, which go great with maple cinnamon latte or caramel macchiato!
Summertime means Jojo's most popular coffees are COLD! Nitro, Cold Brew, fruit smoothies and frozen affogatos are the WAY TO GO! Of course, there's always freshly Roasted Coffee and GREAT DOSES OF GOODNESS! Order ahead and pick up some for the office, a gathering or your next meeting! Book online at bigorangehousedesigns.com.
Hours 7:30 a.m. – 2 p.m. Tuesday – Saturday
(850) 737-6194
4652 Hwy. 20 East, Niceville
bigorangehousedesigns.com
LJ Schooners Dockside Restaurant
Welcome to LJ Schooners Dockside Restaurant located at the spectacular Bluewater Bay Marina Complex. The restaurant is named after "LJ Schooner" (the LJ is for Lazy Jack) who was a cherished four-legged icon on Bluewater Bay Marina docks. The open air Oyster Bar and restaurant is open to serve you! Almost all seats offer a magnificent view of the water, marina and unparalleled sunset with, of course, oysters and a delicious varied menu with dinner specials such as Blackened Mahi and grilled shrimp with hollandaise, served over cheese grits! Join L.J. Schooners for Sunday Brunch, 9 a.m. – 1 p.m. and drink your bottomless Mimosas for $10! Adults $13.95; Children 7-12 $4.50; Children under age 6 free.
Join us for our spectacular Sunset Shrimp Boil, last Sunday of the month, NOW through October and enjoy the most delicious local wild caught shrimp you've ever tasted. It includes Shrimp, Sausage, Corn on the Cob, Potatoes and Bread (Market Price). Call Ahead for To Go Orders. Don't miss all the fun in June: Wednesday Sailboat races at 6 p.m.; Thursday Karaoke/Open Mic 6-10 p.m.; Thursday Throwdown SUP Races 6 p.m. Live music all month long. (See ad for dates and times.)
Call to order take-out and pick-up in the L.J. Schooners Oyster Bar or call when you arrive for curbside pick-up. Dine-in, pick-up, to-go. Oyster Bar hours: Mon-Thurs. 3pm-10pm, Fri.-Sat. 11am to Midnight, Sun. 9am-9pm. Happy Hour Daily 3pm – 6pm. Restaurant hours: Mon.-Tues, Closed. Wed.-Sat. 11am-9pm. Sun. 9am-9pm. Sunday Brunch: 9am-1pm.
(850) 897-6400
bluewaterbaymarina.com/schooners
290 Yacht Club Dr., Unit 200, Niceville in Bluewater Bay