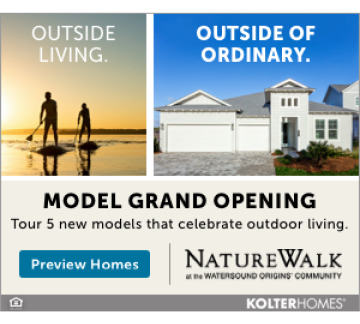 JoJo's Coffee and Goodness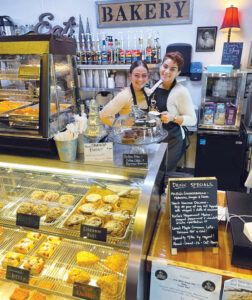 Owner and operator Angela "JoJo" Stevenson invites you to enter a cafe and relaxed coffee shop atmosphere for a daily dose of "goodness." Her dream team bakes fresh breakfast and lunch daily—Tuesday-Saturday. Feel free to work on site (free WiFi) or meet up with friends or family. Stop in for Cinnamon Rolls; Scones: Cranberry Orange, Chocolate Caramel and Cheddar Thyme; Strawberry Coffee Cake; Cranberry Orange Muffins; Red Velvet Cookies; Brownies with Espresso Ganache or Caramelitas! Try a Breakfast Special with a piece of Quiche or Kolache-Hashbrown Casserole. Breakfast Burritos are rolled and ready daily! Choose from Andouille, Bacon, Chorizo or Veggie. Or tantalize your taste buds with a made-to-order Breakfast Sandwich on Croissants or Bagel with two eggs and cheese and then choose if you want to add Jojo's homemade smoked jalapeño beef bologna, bacon, house smoked barbecue or ham! Cinnamon Rolls and Kaloches still hold the top spot for SELL OUTS! Stop in for featured Muffins, Coffee Cake or Pound Cake which go great with Maple Cinnamon Latte or Caramel Macchiato!
Every day is a day for freshly Roasted Coffee and GREAT DOSES OF GOODNESS! Order ahead and pick up some for the office, a gathering or your next meeting! Book online at bigorangehousedesigns.com.
Hours 7:30 a.m. – 2 p.m. Tuesday – Saturday
(850) 737-6194
4652 Hwy. 20 East, Niceville
bigorangehousedesigns.com
LJ Schooners Dockside Restaurant

Welcome to LJ Schooners Dockside Restaurant located at the spectacular Bluewater Bay Marina Complex. The restaurant is named after "LJ Schooner" (the LJ is for Lazy Jack) who was a cherished four-legged icon on Bluewater Bay Marina docks. The open air Oyster Bar and restaurant is open to serve you! Almost all seats offer a magnificent view of the water, marina and unparalleled sunset with, of course, oysters and a delicious varied menu with dinner specials such as Blackened Mahi and grilled shrimp with hollandaise, served over cheese grits! Join L.J. Schooners for Sunday Brunch, 9 a.m. – 1 p.m. and drink your bottomless Mimosas for $10! Adults $13.95; Children 7-12 $4.50; Children under age 6 free.
Join us for our spectacular Sunset Shrimp Boil, last Sunday of the month, April through October and enjoy the most delicious local wild caught shrimp you've ever tasted. And don't miss all the fun in April beginning with Saturday, April 2 when we give back by donating 10% of food sales to Niceville Fireworks Fund and join in the fun by helping out as we host Ward Cove Clean-Up Day. Chess Night – April 4, 6-10 p.m., Gilleran's Island 6-10p.m., DJ Chris Saylor April 9, 6-10 p.m., David Gautreau 6-10 p.m., Catalyst & Hippy Party April 16, 6-10 p.m.,
Easter Brunch, April 17 9a.m.-1p.m. & Jackson Bledsoe 4-8p.m., Underwater Dive Clean-Up April 23 followed by John Galt Dance Band 6-10p.m., Ed Wrann, April 24, 4-8p.m.,
Matthew Nino, April 30, 6-10p.m.
Call to order take-out and pick-up in the L.J. Schooners Oyster Bar or call when you arrive for curbside pick-up. Dine-in, pick-up, to-go.
Oyster Bar Hours, April: Mon-Thurs. 3p.m.-10p.m., Fri.-Sat. 11a.m. to Midnight, Sun. 9am-9pm.
Restaurant Hours, April: Mon.-Tues, Closed. Wed.-Sat. 11a.m.-9p.m. Sun. 9a.m.-9p.m.
Sunday Brunch 9a.m.-1p.m.
(850) 897-6400
290 Yacht Club Dr., Unit 200,
Niceville in Bluewater Bay