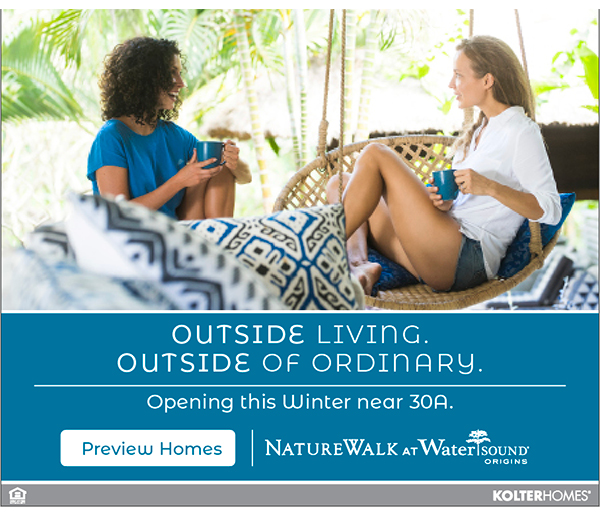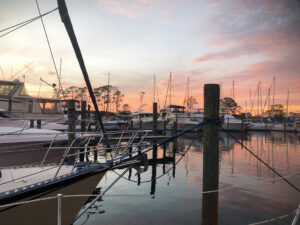 Welcome to L.J. Schooners Dockside Restaurant. L.J. Schooners, as you probably know, is located at the spectacular Bluewater Bay Marina Complex. The name of the restaurant, "L.J. Schooner" (the L.J. is for Lazy Jack) who was a cherished icon on Bluewater Bay Marina docks. Many of you will remember this world traveler, and many have heard the tales. As a young pup, Schooner's best-mate, Randy, introduced the canine to life on the High Seas. Schooner had a name in The Keys, and any tiny shanty stop along the Gulf of Mexico, to the shores of the Bahamas, through the currents of the Caribbean. He was native and at home at any port.
Many years ago, L.J. Schooner's opened its dockside windows and one door, serving cold brew and great memories. Schooner often requested a trickle from the draft beer tap. People came to hear his crazy canine adventures and to hear him sing. He was an accomplished tenor. He was a ladies man and proudly sired many pups.
The day that Schooner passed, the community was literally devastated. No longer would he feast on routine handouts at many of the berths. No longer would he cruise along the shoreline of the marina beach, nor sail upon his favorite Bay. Yet, be assured, Lazy Jack Schooner's spirit is alive! Glance out, upon the colors of each day's finale', and you see our buddy, running the docks, forever protecting and watching over HIS "one particular harbor," the one he so loved.
L.J. Schooner's is abiding by the 50% occupancy! That means the Oyster Bar area is open as well as the restaurant side. Almost all seats offer a magnificent view of the water and unparalleled sunset with, of course, oysters and a delicious varied menu. Dine In and Carry Out are still available for food and alcohol! To order, call 850-897-6400. You may pick-up in the L.J. Schooner's Oyster Bar or call when you arrive for curbside pick-up. LJ Schooner's is open inside and for TO GO orders Wednesday – Sunday, 11 a.m. – 8 p.m. Visit http://bluewaterbaymarina.com/schooners.
Upcoming Events:
August 28 | National Red Wine Day—10% off ALL Red Wine, Glass or Bottle
August 30 | Schooner's Sunset Shrimp Boil—4-7 p.m. Shrimp, Sausage, Corn on the Cob, Potatoes, Bread—$14.95 Per Plate; Live Music LA Strangers 4 – 8 p.m.
September 13 | Bluewater Bay Marina & LJ Schooners Dockside Restaurant & Oyster Bar 13th Annual Cardboard Boat Race. Race Time 4 p.m. For more info: 850.897.2821 or bluewaterbayarina.com.