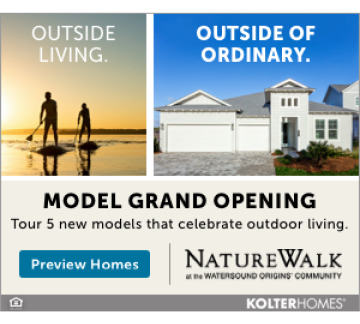 Hall of Fame Dealer Legendary Marine presented a total of $33,000 to Emerald Coast Autism Center and William Augusts Bowles Museum and Historical Foundation from funds raised at the 2019 Billy Bowlegs Pirate Poker Run held on May 11, 2019.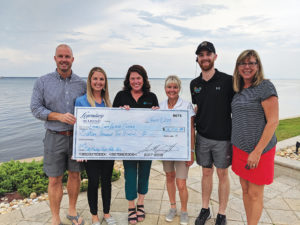 Legendary Marine, Legendary Marina, and Lulu's Destin partnered again on this 4th annual poker run with Emerald Coast Autism Center and the William Augustus Bowles Museum & Historical Foundation. "This event was started by Legendary Marine to get customers to explore unique destinations in the Choctawhatchee Bay area. Upon planning, it was realized that it was a platform to help local charities and decided to involve ECAC and WAB Foundation," said Todd Royall, general sales manager. "This poker run has turned into a wonderful family event that encourages safe boating and gives back to local organizations." The combination of both 501c3 local charities enhances this family friendly event by increasing the number of participants and setting forth the course to grow into a larger community and destination event.
The Emerald Coast Autism Center (ECAC) was founded in 2009 to fill a growing need on the Emerald Coast for an educational and therapeutic resource for children with autism.
Honoring ECAC's motto, "reaching kids, supporting families," ECAC also provides Speech and Occupational Therapy onsite to help families obtain additional services for their children without added scheduling and travel. Furthermore, ECAC strives to help children get the services they need through the establishment of the ECAC Scholarship Fund, a fund dedicated to providing tuition assistance for families with a bona fide financial need.
The William Augustus Bowles Museum & Historical Foundation was founded in July of 2007, when a group of local Fort Walton Beach business professionals and civic leaders established the William Augustus Bowles Museum & Historical Foundation. The group envisioned a museum that captured the colorful history and rich traditions that shaped the culture of the Emerald Coast. The WAB Museum & Historical Foundation is committed to preserving the colorful history of "piracy" on the Emerald Coast and have set a goal to build and maintain a museum enabling year-round access to the historical items, traditions, Bowlegs Festival memorabilia and all the elements of Pirate Lore along the Emerald Coast.
Legendary Marine operates five locations in: Panama City, Destin, Sandestin, Pensacola, and Gulf Shores and offers a wide array of used boats and a full-service yacht brokerage. Legendary Marine is also a certified Seakeeper, Volvo-Penta, Mercury, MerCruiser, and Yamaha retail and service center.
In 2014, Legendary Marine was inducted into Boating Industry Magazine's Dealer Hall of Fame; was named Boat and Motor Magazine's Dealer of the Year in 2015; Dealer of the Year in 2016 by Boating Industry Magazine along with several local awards such as Emerald Coast Magazine's "Best of the Emerald Coast" and Northwest Florida Daily News "Finest on the Emerald Coast." For more information, visit www.legendarymarine.com.