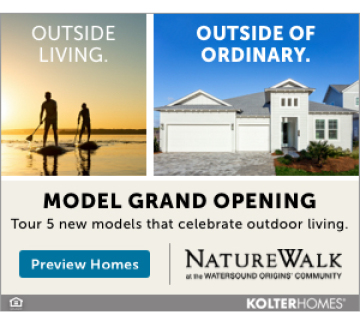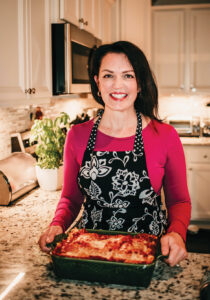 Local resident Michelle Jannazo pulls into a Publix parking lot near her home in Freeport. "This is the third time I've been here in two days!" The shopping list for her lasagna is memorized. She hustles down the aisles. This is something she does often. Michelle is a volunteer "Lasagna Mama" for Lasagna Love.
Lasagna Love was started at the beginning of the pandemic when the founder was looking for a way to help moms in her community. She started making and delivering meals to families in the neighborhood who were struggling, whether that struggle was financial, emotional or simply feeling overwhelmed.
Lasagna Love has since grown into a national movement with thousands of people all cooking and delivering meals to families in their communities. Lasagna Love's mission is to feed families, spread kindness and strengthen communities. It helps address food insecurity among families, but also provides a simple act of kindness.
As a Lasagna Love volunteer, Michelle will make and deliver lasagna for a local family once or twice a month. "I include a few goodies, too—maybe some bread or a little dessert. It's just nice. Makes people feel good. Gives them some comfort."
Michelle has always been a community servant. "Growing up, my Mom ran our town's food pantry from our basement. Service to others is definitely in my DNA." When she's not managing her business, she serves on several nonprofit boards and volunteers her time. But being a Lasagna Mama is close to her heart. "My husband and I both have Italian roots. So, it's something we enjoy and enjoy sharing."
Becoming a "Lasagna Mama" or "Papa" is easy and there is no commitment or expectation for giving. Signups and donations are managed directly from Lasagna Love's website. "By serving those within their immediate community, Lasagna Love volunteers know to whom they are gifting a meal and recipients know from where their meal comes. This ensures that each participant experiences the impact of giving and receiving–a memory neither will soon forget. Lasagna Love is not exclusively focused on delivering home-cooked meals to struggling families. It aims to normalize asking for help, something difficult for so many, especially moms, who often shoulder the burden of doing it all by themselves.
"It's cool. No judgement. Giving without expectation. And, hey, delicious lasagna!"
To join Michelle and the Lasagna Love movement, or donate, visit www.lasagnalove.org.