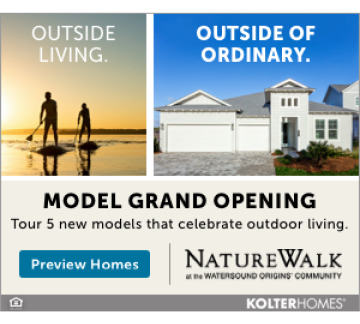 Captains, anglers, fishing boats and charter boats alike are already preparing for some amazing fishing in the Destin Harbor during the month-long Destin Fishing Rodeo! You can join in the fun from bottom fishing for Red Snapper, Triggerfish, Amberjack and Grouper to inshore trolling for Cobia, King Mackerel, Spanish Mackerel, Lady Fish and Bonito, or offshore trolling for Wahoo, Marlin, Tuna, Sailfish and Mahi Mahi—just pick your boat, captain and crew.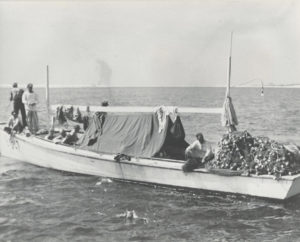 Begun in 1948, it started as just a few anglers and charter boats. But now? It's 71 years strong and has expanded into one of the largest fishing tournaments along the Emerald Coast—a non-profit organization supported by members, sponsors, local businesses, and the fishing community. And since most anything caught in the Gulf of Mexico can be weighed in, there have been a variety of off-the-wall catches to make the scales—you never know what you might witness: alligators, rattle snakes, grandfather clocks, dead deer and even a drone caught underneath the Destin Bridge.
Spanning October 1 through 31, approximately 30,000 anglers will compete this year, catching their fish and then weighing them in. There's first, second and, in some categories, 3rd place winners. Visit the DestinFishingRodeo.org for a list of last year's winners.
What to Expect:
Anglers fish aboard boats registered in the Destin Fishing Rodeo. And you can watch for FREE, by gathering around the scale on the historic Destin Harbor docks behind AJ's Seafood and Oyster Bar in Destin from 10 a.m.-7 p.m. daily during the entire month. Even if you're not a fisherman, the energy level and excitement that comes from being at the docks for weigh ins is like nothing else. Boats back into the scales, pull the fish from their boat while the announcer hypes up the crowd. Fish are strung up on the scale while the crowds cheer and applaud the boat and their team. For the best seat in the house, get there early, grab a few beers or drinks and snag a seat on the bleachers by the leaderboard or above on the famous AJ's upper deck. You'll get to see a broad spectrum of fish being weighed in—from Sharks to Amberjacks, Grouper to King Mackerel, Tunas to Marlin, the Rodeo has it all. According to the Destin Rodeo website, "virtually every gamefish is recognized with awards during the Rodeo." Rodeo anglers are competing for more than $100,000 in cash and prizes, awarded for both daily and overall catches.
To Participate:
You can register your charter boat or private boat up to 24 hours prior to weighing in a fish. Or, there is no entry fee for an angler fishing on a registered vessel (private or charter); just book your fishing trip with one of the registered boats and your tournament entry is FREE. Shore fishermen can participate by simply bringing their catch to the scales. You can also fish by kayak, paddle board, pier, bridge, jetty, shoreline and surf – whichever you prefer! Even your children can join in the fun! Each child who enters a fish in the Destin Rodeo that weighs 1 lb. or more will receive a rod and reel, along with a participation certificate.
Notable Destin Fishing Rodeo Events:
Shark Saturdays: This is where the largest shark brought in every Saturday in October is awarded a cash prize.
Rootin' Tootin' Rodeo Round-Up: Bring your child age 10 and under Oct. 19 to the Okaloosa Island Pier for a fun-filled morning of fishing from 9-11 a.m. It ends with lunch on the docks. The $10 entry fee includes pier fee for the angler and his/her parents, a t-shirt, bait, a rod and reel to keep and lunch.
Halloween on the Harbor: The Rodeo culminates with this event happening Thursday, October 31st where captains, anglers, judges, Miss Destin and volunteers will dress the part. The public is encouraged to wear their costumes and come down for the Halloween bash, followed by a fireworks finale. Halloween on the Harbor will signify the end of weigh-ins.