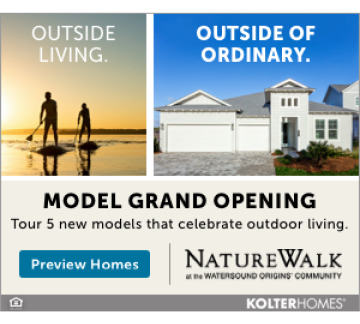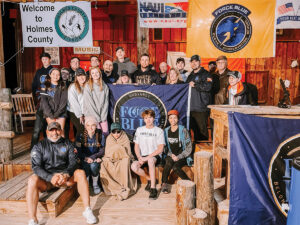 Military veterans from FORCE BLUE launched their inaugural FORCE BLUE OCS (Ocean Conservation School) for Gold Star families recently at Vortex Springs in Ponce DeLeon. (A Gold Star Family is the immediate family member(s) of a fallen service member who died while serving in a time of conflict.)
The FORCE BLUE OCS program, made possible with support from PepsiCo, NAUI Worldwide and GoRuck, featured 11 Gold Star family "recruits," ranging in age from age 10 to 23, who participated in three days of dive training, marine conservation education and veteran mentorship.
Marine biologist and New York Times best-selling author ("Blue Mind") Dr. Wallace J. Nichols was also on hand, joining the cadre of FORCE BLUE instructors to deliver an important parting message to the OCS graduates. "It is not enough simply to be or to become a scuba diver. If you have the ability, you now have the responsibility to put your training to use in service of our oceans," Dr. Nichols said. "Carry that wonder and awe you experienced here with you."
FORCE BLUE Executive Director Jim Ritterhoff had high praise, not only for the Gold Star family members who braved unseasonably cold temperatures to don their wetsuits, but also for the Vortex Springs staff and Holmes County residents who made the weekend possible. "We could not have picked a better spot to hold our inaugural FORCE BLUE OCS," said Jim. "From the moment Angela (Vortex Spring Owner Angela Dockery) welcomed us home, we felt like a family. And that feeling permeated everything we did."
Holmes County Commissioner Jeff Good, a retired Air Force veteran, treated FORCE BLUE team members and their recruits to his own home-cooked catfish recipe at Friday dinner. "It's an honor to have them with us," said Commissioner Good. "And to be able, in some small way, to give back to those who have served and sacrificed so much for our country."
FORCE BLUE partnered with the Green Beret Foundation, Marine Corps Scholarship Foundation, Pararescue Foundation, EOD Warrior Foundation and Angels of America's Fallen in selecting the Gold Star children who participated — each of whom received his/her NAUI Open Water Diver certification and a FORCE BLUE "challenge" coin upon graduation.
FORCE BLUE was formed in 2016 with the goal of addressing two seemingly unrelated issues — the rapidly declining health of our oceans and marine resources and the difficulty far too many servicemen and servicewomen have in adjusting to civilian life once their service ends. It's the only 501c3 organization in the world that retrains and redeploys former Special Operations veterans and military trained combat divers to work alongside scientists and environmentalists on marine conservation missions.