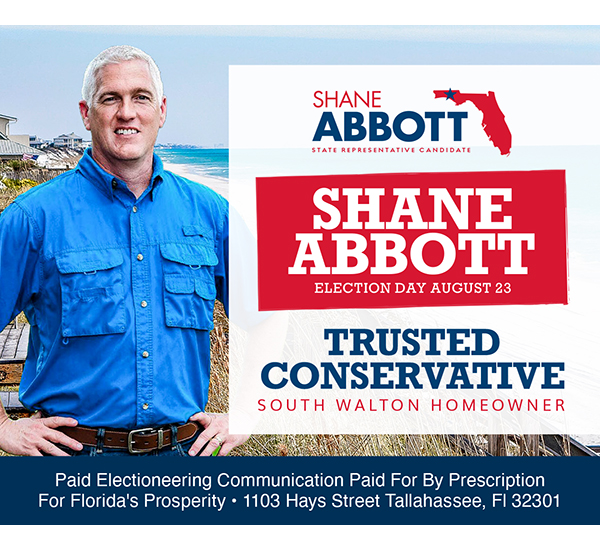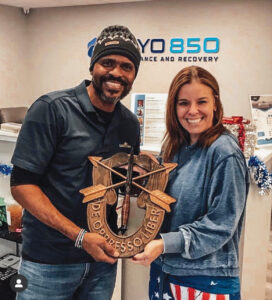 By Amy Milligan, Owner, CRYO850
People often ask why we chose Destin as the site for our initial location. We've been Santa Rosa Beach residents for almost a decade. My kids go to school in Walton County. My community of friends and my village of parents was centered around South Walton. So, why put CRYO850 in Destin? The answer is simple—to ensure the U.S. military men and women in our area had access to all of the innovative technology we had to offer. Our business centers around mental and physical wellness, recovery and athletic performance. Who better to serve than the men and women who serve us?
My two boys and I relocated to the Emerald Coast in the fall of 2013 when they were in the 3rd and 5th grades. Shortly thereafter, we settled into a local neighborhood off Mack Bayou, Driftwood Estates, where we found ourselves surrounded by young Green Berets and their families. At sunrise, the garage doors would open to fully stocked home gyms, loud music and the sound of young athletes lifting and dropping weights. The evenings were filled with backyard gatherings where the young soldiers would play cornhole and share stories of deployments. As a single, working mom, I was so grateful to have these young men as mentors for my impressionable boys.
Fast forward to the onset of CRYO850. I knew the technology made sense for overall wellness, but I also knew it could be such a huge benefit for our military community. These guys work so hard and put their mind and their bodies through so much. To be able to help them feel better, even just a little, was part of our mission. When we opened the doors, our biggest supporter was our friend and neighbor, Cody Kavanagh, a former Green Beret who was also a part of the local CrossFit community. Later, through the Emerald Coast Honor Games, we connected with The Seventh Special Forces Association Chapter 7 and Johnny Moses. Johnny and his family frequent CRYO850 and have become like family. With his help, we have been able to get involved with fundraising for the SFA Ch7 annual Jingle Jog.
Through our two and a half years at CRYO850, we've had the honor to have members ebb and flow from all four of our U.S. Armed Forces: Fighter pilots, Rangers, Special Operators and EOD students. We also continue to serve a number of retired veterans in an effort to relieve the aches and pains from years of service, help them sleep better, and stay even keeled. We've built a beautiful referral network within our little community to ensure our customers and members stay connected and well.
My father served this country during Vietnam. The man I love served this country for 30 years. My oldest son is laser-focused on serving and now my youngest is showing interest. We are so fortunate to be surrounded and supported by heroes and I'm so grateful for their influence in our lives. If we can give back just a little, it's certainly worth a small commute to Destin. God Bless you all!
*CRYO850 offers a 10% discount for active and retired military.