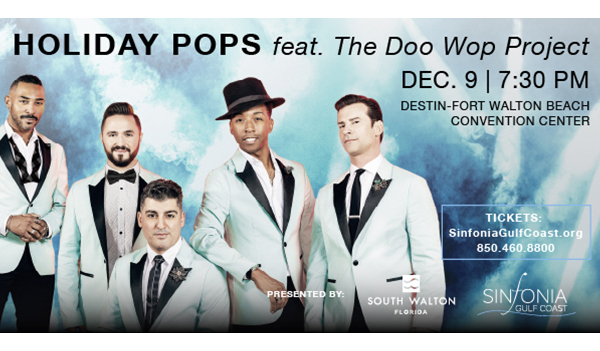 By Rita L. Sherwood
With so much anxiety, panic and fear swirling through our daily lives during the COVID-19 outbreak, let's take a break and focus on something uplifting and positive!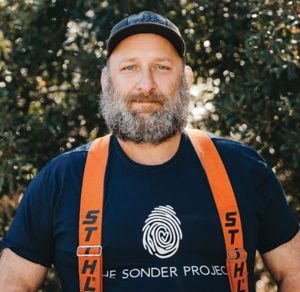 One Freeport resident, Kurt Freudenreich, is doing just that. This month's Hometown Hero is not only "talking the talk, but literally "walking the walk." Not just a bit of walking, but 3100 miles of walking!
And why on Earth would he do that, you ask? Because God put it in his heart to help raise money to build 10 wells in Africa for clean water where it's needed the most. Each well costs around $11,000, and for 10 wells, that's $110,000 that Kurt and his wife, Kim, are trying to raise for the Sonder project.
A local Rotary member and also a volunteer at Crosspoint Church in Niceville, Kurt says it all started about five or six years ago when at a Gridiron Men's Christian Conference, God put it on his heart to help a family in Bangladesh. What he soon learned was they had no source of clean water and they had to go to far away cow ponds to get polluted water to drink and use, and then get sick from it.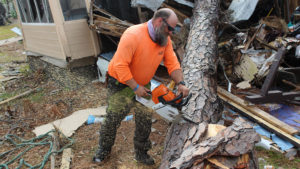 Kurt explains, "Water is easy to take for granted in the U.S. We can turn on a faucet in our homes and drink clean water at any time. But, it's not so simple elsewhere. In the West African country of Burkina Faso, 24% of the rural population drinks unsafe water, which equates to about 3.5 million people! Malawi, Africa is also on their list to provide wells."
On April 2, 2020, Kurt is setting out to hike the Continental Divide Trail, beginning on the Mexico/New Mexico border and ending on the Canada/Montana border, on a mission he's calling "Walking for Wells." He's been planning this for more than a year and he hopes to raise awareness about the lack of access to clean water around the world and ultimately raise funds to do something about it. The journey will take him about six months, and through his walking, he'll have continuous footsteps the whole way. Out of 11 major "thru hikes" in the U.S., Kurt chose this one as the most strenuous, longest, least travelled and most isolated.
Many hikes scheduled have been canceled due to the coronavirus, but Kurt is not canceling. When asked why, he replied, "This hike is more important than I am. We can all come together and give a gift of a lifetime of water for tens of thousands of people, for many generations of people to come. I don't care what it costs me, whether it's my company, my discomfort or even my health. This is God's plan, and I've learned over the years to not argue with my Father, and instead be a dutiful son."
Kurt's wife Kim, his two sons, ages 18 and 19, and other family and friends support him in his endeavor, and you can too. Follow Kurt along on his mission by subscribing to his YouTube Channel, "Man on a Mission Walking for Wells," at www.youtube.com/c/.ManonaMissionWalkingForWells. To donate and/or sponsor Kurt in his "Walk for Wells," please visit support.thesonderproject.org. If you have questions please call their home support number at (850) 865-9774, or email at 2020moam@gmail.com.
Thank you Kurt and your family for being our local heroes and inspiring us all to make a better life for those less fortunate!
Bay Life's "Hometown Heroes" are sponsored by Better Homes and Gardens Real Estate Emerald Coast. To find out if you qualify for cash back rewards, call 850.837.8880 or visit www.BeALocalDestin.com.