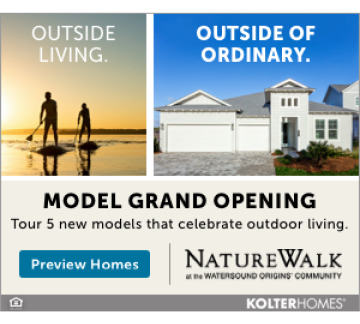 By Samuel King Jr.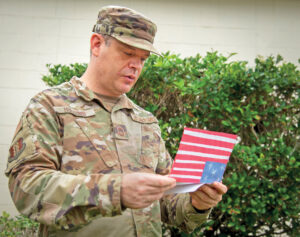 An Eglin Air Force Base military family member created a small letter-writing campaign to thank veterans here, who served during the 19-year Afghanistan campaign.
As Nadia Cain watched the flood of imagery depicting the fall of the Afghan government during the week of Aug. 15, she was overwhelmed with feelings.
Cain, 16, described a variety of emotions she felt towards American and Afghan citizens.
"I wanted to do something," said the collegiate high school student. "I knew I wanted to help the Afghan citizens and U.S. service members impacted by these events."
Her idea was to create cards of praise and thanks to Eglin's veterans who served in the Afghanistan effort.
"I wanted to make sure they know they are loved and supported and we are thankful for their service and sacrifices," said Cain, daughter of Brig. Gen. Scott Cain, 96th Test Wing commander. "I wanted them to know what they did was not for nothing and they sacrificed so much to keep us safe."
She contacted Ruckel Middle School, just outside of Eglin's gates, to see if students would be interested in participating.
Within two weeks, she had approximately 100 letters from the middle school ready to be delivered.
Cain dropped off the letters and spoke with Eglin's First Sergeants Council Aug. 30 to begin distributing them to Airmen.
A senior NCO from the 33rd Fighter Wing, who completed back-to-back Afghanistan deployments, received one of the letters.
"It warmed my heart receiving letters from students in our local community. I am thankful to receive the support," said Senior Master Sgt. Jeremy Holcomb, the senior enlisted leader for the wing's staff agencies.
Cain said she hopes to get her own school involved in another letter writing effort to thank those that served in Afghanistan for their efforts.