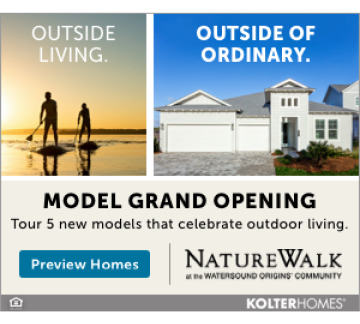 The dictionary cites several definitions of tailgating such as driving too closely behind (another vehicle) and "tailgate" as "a board or gate at the rear of a vehicle that can be removed or let down (as for loading). Here at Bay Life, we prefer this one: host or attend a social gathering at which an informal meal is served from the back of a parked vehicle, typically in the parking lot of a sports stadium.
And if you're a football fan, you instinctively know it's the creative art of eating and drinking as much as humanly possible before the big game, most often in the parking lot outside a stadium or under a tent on the grounds of your alma mater. Tailgating can also involve the consumption of alcoholic beverages or soft drinks and the grilling of various meat products. Popular tailgate party foods include party subs, chili, wings, ribs, brats, chips and dip, hamburgers, hot dogs, baked beans, and cold salads like coleslaw or potato salad.
Even if you're not the biggest sports fan, you can still get excited for fall weekends thanks to all the fun tailgating food and drink recipes that go along with it! Appetizers are always a hit and everyone enjoys them. Of course, if you actually are a sports lover, you'll want simple, fuss-free recipes that come together quickly so you can focus on the game.
Sometimes you just don't have time to prepare for the weekend tailgate. No worries. Let some of Destin's best restaurants and eateries such as Jim 'N Nick's take care of everything you'll need for that perfect tailgate.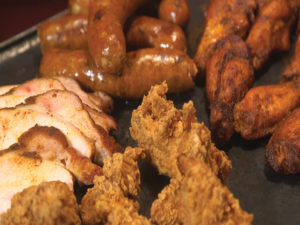 Jim 'N Nick's has been serving barbecue for more than 30 years, so they know a little bit about smoking meat. If you don't have time to prepare anything this weekend, let Jim 'N Nick's do it for you. Pick up your tailgate on the way to the tailgate with all the protein your tailgate needs! Chicken tenders. Smoked wings. Ribs. Pork. Chicken. Brisket. Sausage. Riblets. Sausage and pimento cheese crackers. And even Dessert. Plus, they have some really great BBQ sauce, as well.
And, if you want to add your own flair to your tailgate weekend, check out the featured Bay Life recipe each month during football season!