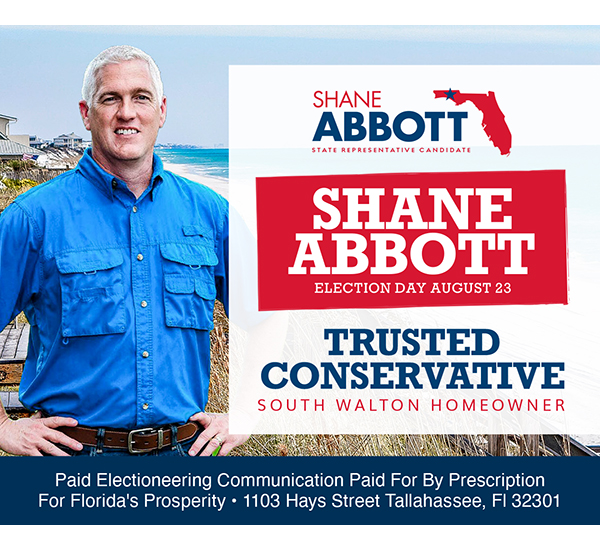 Paradise Promotions of the Emerald Coast Presents a Spectacular SPRING BREAK In Paradise Music Festival, March 11 at the Destin-FWB Convention Center (1250 Miracle Strip Parkway, Fort Walton Beach). This all-day music event features three great bands performing five hours of Live Music on the Step One Automotive Stage. Doors open at 3 p.m. for visitors to browse the vendor and entertainment section and indulge in some great food and beverage before Ted Corcoran the Master Of Ceremonies (President/CEO of the FWB Chamber Of Commerce) introduces the awesome Paradise Bayou Band who will open the show at 4:30 p.m. with Classic Rock, Country and Motown Tunes. At 6:30 p.m., the guys with the Fantastic Cadillac Willy Band will perform their Deadspread show with a tribute to Widespread Panic and the Grateful Dead. And at 8:30 p.m. Ron Adams (the shadow of the king) and the Memphis Echoes close the event with one of the best Elvis Shows in the land. And don't be surprised if Elvis dons his Johnny Cash hat for a song or two.
There will also be a vendor and entertainment area and food and beverage booths. Vendors will be selling T-shirts, hats, hand-made and fine jewelry, cookware, and more. The entertainment section will be manned by volunteers from United For A Good Cause, Inc. raising money for the Hope Squad peer-to-peer suicide prevention program in our local schools. Play cornhole, darts, murbles, face painting, stick on tats and other games. There will also be $5,000 in door prizes and raffles.
Tickets are on sale now at the Fort Walton Beach Chamber of Commerce (who will be raising money for One Hopeful Place) or visit www.ParadisePromotionsFL.com (Paradise Music Festival). Reserved Table Seats are $30-$75; General Admission is $20 in advance and $25.00 at the door. Hosted by Paradise Promotions.