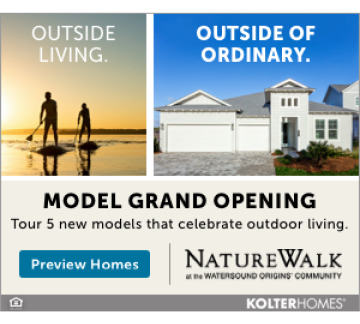 By Scott Miller
Flex Fitness Freeport will open its doors soon—in just a few short weeks soon! And it is going to knock your socks off when you first walk through the doors. The brand-new facility located at 188 Ramsey Branch Rd. in Freeport will bring a state-of-the-art fitness center to Freeport unlike any others around.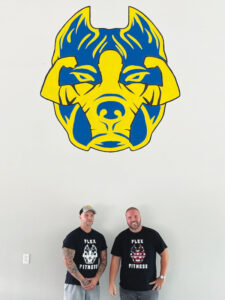 Quite a story, brothers and co-owners Josh and Dan Foster share a lot of things in common. Both are avid dog lovers and have always owned pets. Both are hardworking, passionate, successful business owners. Now they are fulfilling a shared dream—owning and running a business together. Interestingly, it's their shared passion for supporting local dog rescue shelters that helped bring them together as co-owners of Flex Fitness Freeport. Josh also owns Gateway Payments Gulf Coast and Dan owns Flex Fitness in Crestview, where he and brother Josh, together, have hosted many Dog and Cat Adoption Events in partnership with Saving with Soul Pet Rescue of NW Florida, a local foster-based adoption program. Proud of their efforts thus far, "We've placed over 400 rescues in local homes just in the last three years," says Dan. Bully breeds, as they are known in dog rescue circles, are really some of the sweetest most innocent dogs around. Yet so many are abused, mistreated and abandoned. Dan and Josh have been committed to helping these dogs find better, safer homes to live in and are making a huge difference in our local communities as a result. Saving with Soul's mission is to rescue adoptable dogs and cats who have the misfortune of finding themselves in local shelters.
Once Flex Fitness Freeport is open, the brothers plan to not only run a world class fitness center together, but host many more pet adoption events there, too. One thing that came through loud and clear from talking with Josh is they are committed to being heavily involved in the Freeport community and help make a difference anyway they can.
Special Grand Opening membership pricing packages will be offered, so don't miss out.
Freeport fitness enthusiasts can follow Flex Fitness Freeport on Facebook (facebook.com/Flex-Fitness-Freeport) and Instagram for exciting updates as they get closer to opening officially.
For more information on Saving with Soul Pet Rescue of NW Florida, visit SavewithSoul.com or their Facebook and Instagram pages.