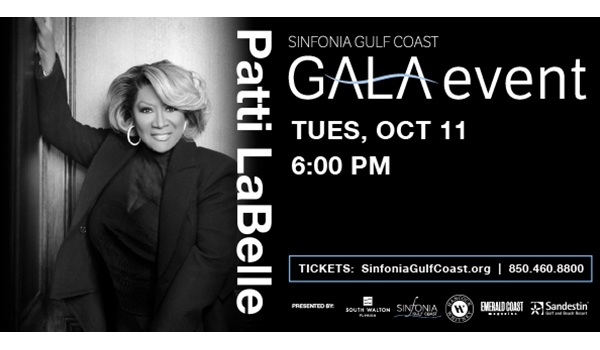 Save the date and your seat for the Annual Freeport Mayor's Ball, Oct. 15 from 6 to 10 p.m. at the Hammock Bay Lake Club. Having originated in 2013 by Mayor Russ Barley, the Mayor's Ball is designed to benefit Freeport families.
As a Freeport native, Mayor Barley has a special connection to the community and wanted to help those in need right here. By creating the Mayor's Ball in partnership with the Freeport Town Planter's Society, a not-for-profit organization, Mayor Barley, along with others, can raise money to assist local families in need, specifically during the holiday season. Many of these families have a hard time providing gifts during Christmas time for their children and supplying the traditional meal for a holiday gathering. But, through funds raised at the Mayor's Ball, several families will experience the holidays differently this year.
"As we look around on a daily basis, we see others who are in need, and the purpose of this event is to help those who are less fortunate in our community with a meal for the family, and gifts for the children at one of the most important times of the year, Christmas. It does my heart good when I see a smile on the faces of the families and children who are in need that thought they wouldn't be able to provide for their children and family, as the old saying goes, it is better to give than receive," said Mayor Barley.
To be considered for this charitable donation, a family must apply and fit certain criteria to be selected. Typically, approximately 25 families are chosen and can receive the donation three years total. Presents are provided for each child in the home such as a bicycle, Scooter, clothing, toys, etc.
The past few years, the Mayor's ball has been greatly supported by the community and local businesses. This year is no different! "In fact, there have been monumental sponsorship commitments, extravagant items donated for the silent auction and the attendance of our local community has doubled in size and prestige. This is quickly becoming one of Freeport's largest charitable events and we couldn't be more excited!" said Myla Mendoza, an event organizer.
The Jay Odem Group is generously donating the Hammock Bay Lake Club this year as in years past, and this year's presenting sponsor, Eglin Federal Credit Union, will kick off the evening's festivities with CEO Jerry Williams. Guests will enjoy an assortment of favorites from local restaurants such as Macho Taco, Sports 2 Geaux, Grimaldi's and Kilwins. There will also be a cash bar, live band, dancing, silent auction, photo station, cash raffle drawing and plenty of smiles to go around. To purchase your tickets, visit www.freeportmayorsball.com.