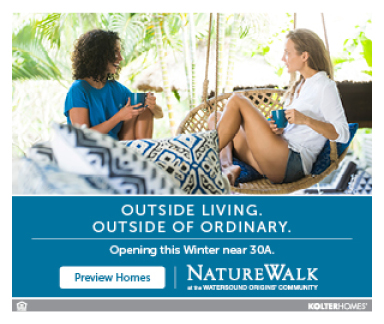 Chapter Wins Multiple State Awards, Installs 2020-2021 Board

The Northwest Florida Coast Chapter of the Florida Public Relations Association (FPRA) is celebrating 15 years serving the Florida Panhandle. Formed in 2004 as the 15th chapter to be established under the Florida Public Relations Association, it currently has 57 members (and growing) across three counties; Bay, Walton and Okaloosa.
In August, the chapter inducted the 2020-2021 Board of Directors during a virtual installation ceremony via Zoom. "Now is a critical time for public relations and marketing professionals to lean into our association for continuing education, professional development, and networking in order to stay vigilant and on top of their game as leaders in our companies and our profession," said Shaye Smith, incoming Chapter President.
Members who were sworn in as officers of the chapter's board of directors are:
Shaye Smith – President
Jenni Brunson – President-Elect and VP of Membership
Denise Song – Secretary
Lori Leath Smith – VP of Finance
Chelsea Fox – VP of Professional Development
Maggie White – Professional Development Chair
Bobby Parker – NWFL Communications Summit Chair
Corey Dobridnia – VP of Communications
Cali Hlavac – Digital Media Chair
Danica Phillips – Design Chair
Whitney Lee – VP of Student Services
Kelly Curry – VP of Events
Hillaree Durso – VP of Image Awards
Stephanie Pettis, APR, CPRC – Immediate Past President and VP of Accreditation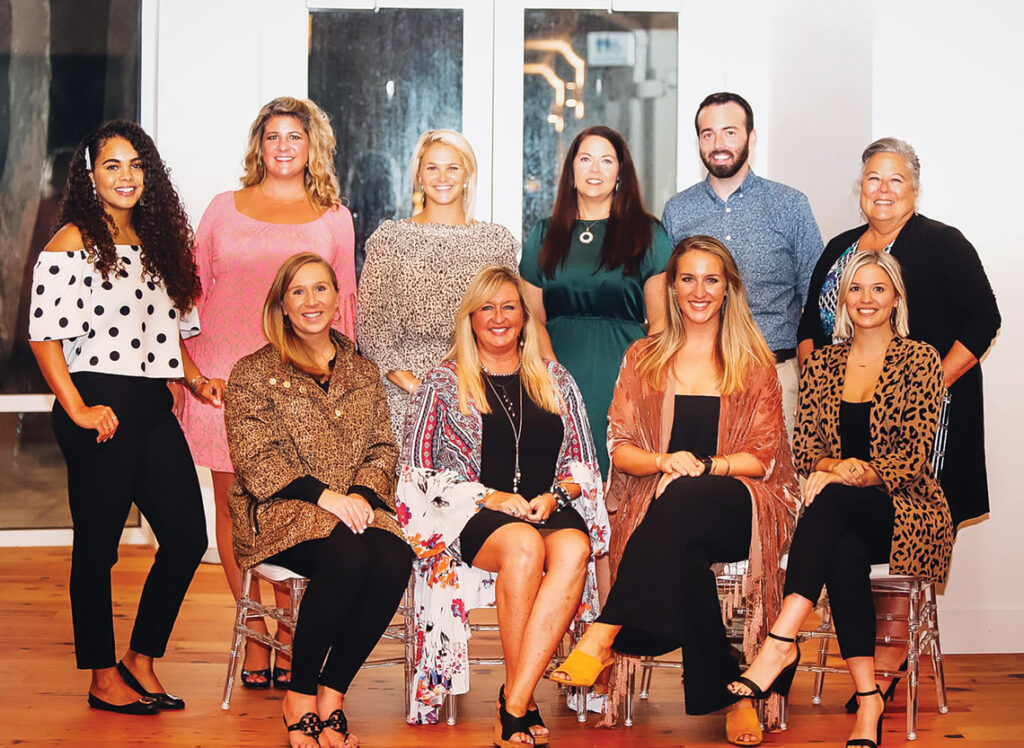 "What an exciting time to reflect on all our chapter has accomplished in 15 years while evaluating the ever-changing needs of area PR professionals and how we can deliver quality opportunities to support them during this time," said Shaye. "For me personally, FPRA has provided a strong foundation for my career and my contacts in the industry both on the local and state level."
Despite "unique" circumstances facing the chapter recently, there have been many accomplishments including having the largest APR study group in chapter history with seven students, hosting virtual webinars/professional development events for the first time, and winning three State President's awards from FPRA: 2019 State President's Award for Professional Development (third consecutive year!); 2019 State President's Award for Financial Management; and 2019 State President's Award for Transformation (new award, runner-up to Chapter of the Year)."This is the first year our chapter has taken home three State President's awards and I could not be prouder of our board's efforts under such challenging circumstances," said Stephanie Pettis, APR, CPRC, Immediate Past President.
In addition, several leaders in the field of public relations were recognized for their outstanding communication efforts in Northwest Florida, making a profound difference and using their platforms and voices in innovative ways in our communities:
– Shantelle Dedicke, Founder and Chief Creative Officer for the Frances Roy Agency, received the 2019-2020 Communicator of the Year for Business/For Profit organization.
– Andrea Gainey, Lead Legislative Aide for Senator George Gainer of the Florida Senate 2nd District, received the 2019-2020 Non-Profit Communicator of the Year.
– Christopher Saul, Public Information Officer for Okaloosa County was the recipient of the 2019- 2020 Social Impact of the Year Award.
– Tracy Louthain, APR, CPRC, Newman-Dailey Resort Properties, was the recipient of the 15th Annual Northwest Florida Coast Chapter/2020 Person of the Year.
– Kate McMillan, Communications Manager, Destin Charity Wine Auction Foundation, was the recipient of the Chapter President's Award.
– Bobby Parker, Director of Marketing and Public Relations, Aloha Hospitality International, was the recipient of the Chapter's Member of the Year Award.
To learn more about becoming a member of FPRA NWFL Coast Chapter and membership benefits, visit https://nwfcoastfpra.org/membership/!