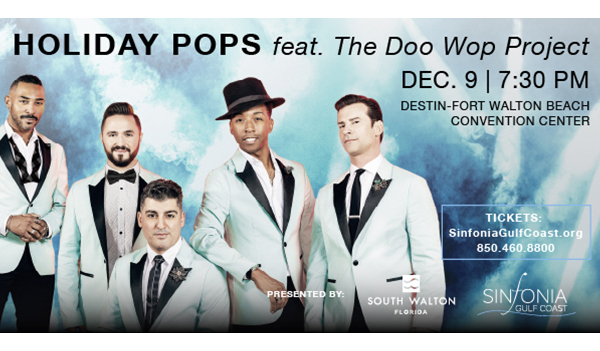 By Doug Stauffer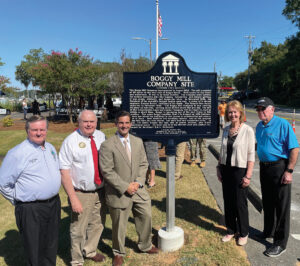 The City of Niceville celebrated the community's rich history with the unveiling of three Florida historical heritage markers at Lions Park in Niceville on Oct. 6. State Rep. Patt Maney was the keynote speaker.
The three current markers are the "Old Maritime City" marker, the Boggy Mill Company Site marker and the Niceville Fire 1934 marker. The attractive, informative signs are located at three locations on Bayshore Drive. The stories cover the places and people who created the Niceville community.
The project has been in the making for years. The Old Maritime City marker is located at the Niceville Landing (old fish company site), the Boggy Mill marker at Lions Park (part of the old mill site) and the Niceville Fire 1934 marker is near Katie's House of Flowers (the site of the fire).
Niceville Historian Elisa Mitchiner said the Old Maritime City marker depicts that all commerce in the area was by water until the advent of the automobile. Products from local sawmills, shingle mills and turpentine stills were transported across Choctawhatchee Bay to Pensacola. In 1911, the steamer Belle sank with the loss of four lives, including local Capt. Noah Edward Burlison. The Niceville Fish Company operated by Claude Meigs and the Spence Brothers Fish Company were the leading commercial fishing industries of the Choctawhatchee Bay region, maintaining fish warehouses and fleets of boats.
The Boggy Mill Company marker highlights the timber and lumber industry during the early 1900s. The complex consisted of 40 acres, one of the largest lumber mills operating in the area in the early 1900s.
The Niceville Fire 1934 marker tells of the blaze that destroyed three grocery stores, a dry goods store, creamery, post office building, hotel, drug store and fish warehouses, with damage estimated at $100,000 (worth $2 million in 2021). There was no running water with which to combat the flames and it appeared for a time that the town would be destroyed until the forest firefighters and CCC workers took charge.
The historic markers are part of the state's historical markers program, Mitchiner said. The text for the markers is based on warranty deeds and period newspaper accounts. There are seven markers in Okaloosa County with three of those now located in Niceville. Check out the Niceville history website at www.boggyflorida.com.